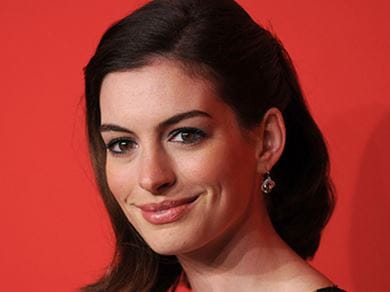 Everett Collection / Shutterstock.com
Faith:

Christian - Catholic

Career:

Actress

Birthday:

November 12, 1982

Accomplishments:

Academy Award Winner, Emmy Winner, Golden Globe Winner

Fun Fact:

Growing up Catholic, she wanted to become a nun until she decided to quit the religion for her brother, who came out.
Anne Hathaway was born in Brooklyn, New York, though she grew up in New Jersey with her two brothers. She had an actress for a mother, who also interestingly starred as Fantine during the first tour of the production of Les Miserables in the country.

In 2001 she starred in The Other Side of Heaven, but she became a household name overnight when she did the Disney hit The Princess Diaries. It was so successful that a sequel, The Princess Diaries: A Royal Engagement, was released in 2004. In 2002 she became a part of a concert called Carnival and provided voice for The Cat Returns. She also starred in another light movie, Ella Enchanted. To break away from the squeaky clean image, Anne accepted more daring roles in movies like Havoc and Brokeback Mountain, and later in The Devil Wears Prada opposite Meryl Streep, Rachel Getting Married.
Back to the Celebrity Faith Database