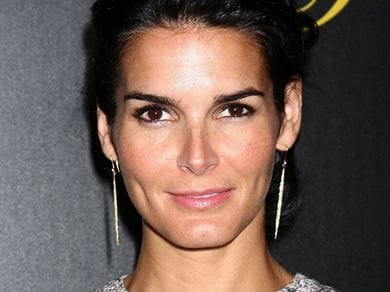 Helga Esteb / Shutterstock.com
Faith:

Christian

Career:

Actress

Birthday:

August 10, 1972

Accomplishments:

Peoples Choice Award

Fun Fact:

Angie won a national cover contest for Seventeen Magazine when she was just 15 years old!
Angie Harmon is an American actress that stars in both film and television. She is known for her roles in Fun with Dick and Jane, Batman Beyond: Return of the Joker, Baywatch, Law & Order, and Rizzoli and Isles. Originally a model, Harmon met David Hasselhoff on an airplane and she was offered a leading part in his show, Baywatch despite not having any acting experience. This quickly set Harmon's career to where it is today.
What does Angie Harmon believe?
Angie Harmon is a Christian. She said, of her daughters,"Their middle names aren't Faith, Grace, and Hope, because I'm an atheist." She is outspoken on Twitter about God, Jesus, and Christmas.
Hey kids, so recently I've had a couple people tell me that they don't believe in God. (Which is totally their prerogative, I respect that) so… Who do they think all of these beautiful Christmas carols are about? Just us crazy people singing about some kid? Your Thoughts?

— Angie Harmon (@Angie_Harmon) November 27, 2017
Back to the Celebrity Faith Database