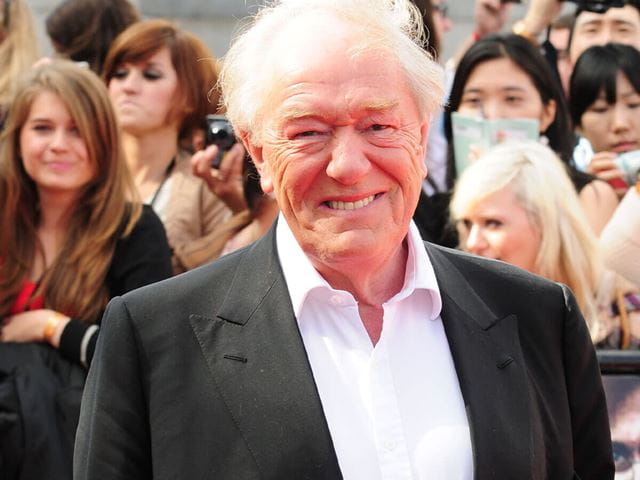 Faith:

Catholic

Career:

Actor

Birthday:

October 19, 1940

Fun Faith Fact!:

Gambon served as an altar boy.
Sir Michael Gambon is an Irish-English actor known for his work on screen and on stage. Throughout his 60-year career in theater, television and movies, Gambon has won several awards, including two SAG Awards and four BAFTA Awards. Gambon's career started in theater, where he appeared in plays like "Othello," "Hamlet," and "Coriolanus." In 1965, Gambon made his film debut in "Othello" alongside Maggie Smith and Laurence Oliver. He's best known for his role as Professor Albus Dumbledore in the "Harry Potter" film series, replacing Richard Harris. Gambon has starred in other films like "The King's Speech," "Fantastic Mr. Fox," "Quartet," and "Little Women."
Is Sir Michael Gambon religious?
Sir Michael Gambon was raised as a strict Roman Catholic in London, England, where he attended St. Aloysius Boys' School in Somers Town and served at the altar. After that, he attended St. Aloysius College in Highgate. Gambon took a break from acting due to struggling with memory loss.
Back to the Celebrity Faith Database