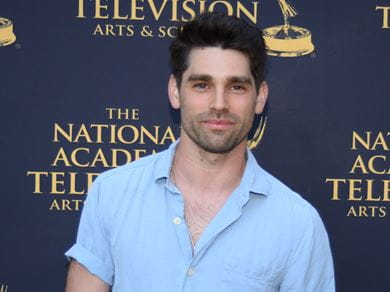 Michael Mattes/Shutterstock.com
Faith:

Christian

Career:

Actor

Birthday:

August 12, 1988

Fun Fact:

Gaston said he met God as a teen at church camp.
Justin Gaston is an actor, model, and singer-songwriter who was a contestant on "Nashville Star" during season six. He finished 10th out of 12 contestants. He played Ben Rogers on "Days of Our Lives" and appeared on "Tetu" magazine cover in 2013. Gaston was born in Pineville, Louisiana, where he attended Pineville High School. He competed in track and field, finishing sixth place in the pole vault at the 2005 Louisiana High School Athletic Association 4A State Championship Meet.
In 2006, he left his hometown to pursue an acting career. Gaston first worked as an underwear model for Hugo Boss, Adidas, and Christian Audigier. In 2010, he performed a duet on "American Idol" with Brooke White. His song choice was a ballad by Elvis Presley, "If I Can Dream." In 2014, Gaston joined the cast of the popular soap opera "Days of Our Lives," playing the role of Ben Rogers, Jordan Ridgeway's brother. Most recently, Gaston has played Chance Chancellor on another popular soap opera, "The Young and the Restless."
In September 2012, Gaston married actress Melissa Ordway. The couple adopted their first daughter in 2016, Olivia Christine. The following year, Ordway gave birth to their second daughter in December, Sophie Jolie.
Is Justin Gaston religious?
Justin Gaston identifies as a Christian. He grew up in a Christian home, was baptized at eight years old and got serious about his faith as a teenager. He said, "When I was a teenager, I went to a church camp and met God there. I had a genuine encounter. I can remember being in high school, and I would just sit there in school and read my Bible all day long. I don't even know what they were teaching me."
Faith is also something that Gaston and his wife hope to instill in their daughters. He said, "They've taught me so much about God and His love for me. Through them, I understand that love more as a father. I love them more than anything in the world, and I would do anything for them."
Back to the Celebrity Faith Database