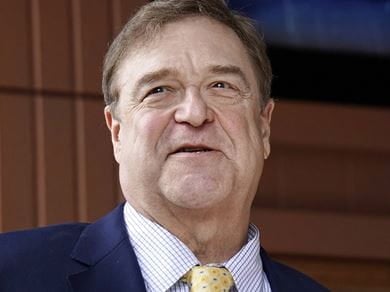 Joe Seer / Shutterstock.com
Faith:

Christian

Career:

Actor

Birthday:

June 20, 1952

Fun Fact:

What Goodman remembers the most about church is getting swatted if he didn't go.
John Goodman is an actor that got his big break for his role as Dan Conner in the sitcom "Roseanne." He received a Golden Globe Award for that role and its sequel series, "The Conners." Goodman is a regular collaborator with the Coen brothers, starring in films like "The Big Lebowski" and "O Brother, Where Art Thou?"
Goodman has also starred in numerous animated films, like "The Emperor's New Groove," the "Monsters Inc." franchise, "The Princess and the Frog," and "ParaNorman." His other film credits include "The Flintstones," "Blues Brothers 2000," "The Hangover Part III" and many others. On the television front, Goodman has starred in series like HBO's "The Righteous Gemstones," "Treme," and "The West Wing."
Is John Goodman religious?
John Goodman was born in Missouri on June 20, 1952, to his parents, Leslie and Virginia. He has an older brother and younger sister. Goodman described his childhood as withdrawn and alone due to his father dying when he was young and his brother going to college.
Goodman was raised Southern Baptist, and his family attended the local church. While discussing "Righteous Gemstones," Goodman said, "When I was a child, I grew up in the Southern Baptist Church, and it was very emotionally involving." He continued, "Anyway, I think that's how they got me. It was a lot of splendor and screaming up at the pulpit. And the rhythms of the speech, and it's something you wanted very badly to believe in. That's basically what I remember about it. That, and I would get swatted if I didn't go."
Back to the Celebrity Faith Database