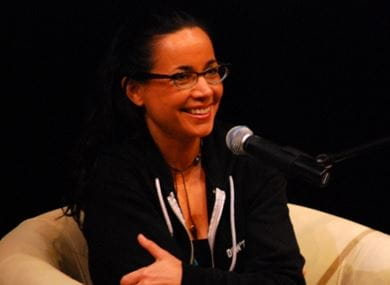 beatnikside / Flickr
Faith:

Atheist

Career:

Actress

Birthday:

September 28, 1964

Accomplishments:

24, Reality Bites

Fun Fact:

It has been rumored that Garafalo is a "Jewish lesbian"
The raven hair and dry wit of Janeane Garafalo is a quintessential part of the '90s, Generation X Hollywood. The New Jersey-born actress made her living as a the sarcastic funny girl next door. Despite her dark humorous take on life, she was raised in a conservative Catholic home and describes herself as very religious even through her teens. However, in her If You Will: Live in Seattle comedy special, where she debunks the common idea that she is a Jewish lesbian, she responded that she was more of an "asexual atheist". Photo courtesy of beatnikside.
Back to the Celebrity Faith Database