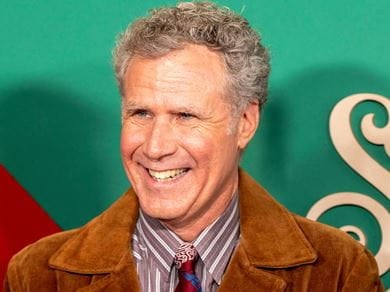 Ron Adar / Shutterstock.com
Faith:

Atheist

Career:

Actor

Birthday:

July 16, 1967

Fun Fact:

Ferrell visited an Adventist church to research a role.
Will Ferrell is a comedian, actor, producer and writer. He's known for his leading roles in comedy movies and his work as a television producer. He's earned four Emmys, and in 2011, he was honored with the Mark Twain Prize For American Humor. He's also received a star on the Hollywood Walk of Fame and was named the best comedian by British GQ. In the mid-1990s, Ferrell established himself as a cast member on the sketch comedy series "Saturday Night Live," where he performed from 1995 to 2002 and starred in a string of comedy movies.
He's considered a "Frat Pack" member, a generation of Hollywood comic actors who emerged in the late 1990s and 2000s, including Ben Stiller, Jack Black, Vince Vaughn, Steve Carrell, Owen and Luke Wilson, and Paul Rudd. Ferrell starred in movies like "Anchorman," "Elf," "Kicking & Screaming," "Talladega Nights," "Blades of Glory," "Step Brothers," "Get Hard," and "Barbie." He's also taken dramatic roles in "Stranger Than Fiction" and "Everything Must Go." He's voiced roles in "Megamind," "Curious George," and "The Lego Movie" film franchise.
He's received four Primetime Emmys for his work as a producer on the HBO drama series "Succession" and the ABC specials "Live in Front of a Studio Audience." He's also produced the Netflix series "Dead to Me" and the TruTV series "I'm Sorry." For his work on Broadway, Ferrell received a Tony Award nomination for his portrayal of George W. Bushi in "You're Welcome America." Ferrell was born in 1967 in Irvine, California, to Roy Lee and Betty Kay Ferrell. He has a younger brother, Patrick. His parents are from North Carolina but moved to California three years before Ferrell was born. As an infant, he suffered from pyloric stenosis and had a pyloromyotomy to correct the problem.
When Ferrell was eight years old, his parents divorced. He said of the divorce, "I was the type of kid who would say, 'Hey, look at the bright side! We'll have two Christmases!'" The divorce was amicable, and both parents were committed to their children. In his senior year of high school, Ferrell and a friend would perform comedy skits over the school's intercom system with help from the principal, but the two had to write their material. He also performed comedy skits in his school's talent shows. He was voted "Best Personality" by his classmates.
Is Will Ferrell religious?
There's no indication that Ferrell had a religious upbringing, although he identifies as an atheist. Still, this idea isn't surprising, as much of Ferrell's comedy centers around making fun of religious people and religion. Whether it's making fun of the rapture-happy, apocalypse-prophesying Christians of America or satirizing those who claim to have seen God, he's pretty good at making fun.
Back to the Celebrity Faith Database