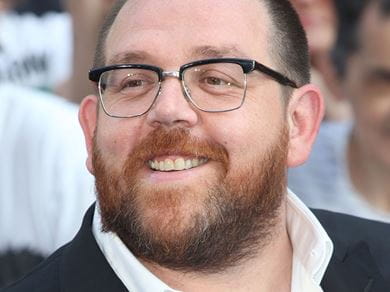 Featureflash Photo Agency / Shutterstock.com
Faith:

Atheist

Career:

Actor

Birthday:

March 28, 1972

Fun Fact:

The Spaced TV series was partly based on Pegg and Frost's lifestyle at the time in which it was written.
Nick Frost is a comedian, screenwriter, and actor. He's appeared in the "Three Flavours Cornetto" trilogy of films, consisting of "Shaun of the Dead," "Hot Fuzz," "The World's End," and the TV comedy "Spaced." Frost also appeared in Joe Cornish's movie "Attack the Block." He co-starred in the 2011 movie "Paul," which he co-wrote with his best friend and frequent collaborator Simon Pegg. He's also played various roles in the sketch show "Man Stroke Woman." In 2020, Frost co-created and starred in the paranormal horror series "Truth Seekers" with Pegg.
Frost was born in 1972 in Hornchurch, East London. When he was 10, his sister died from an asthma attack at 18. At 15, his parents' furniture design business failed, and they lost the family home. They moved in with neighbors, where Frost saw his mother have a stroke due to stress. He eventually left school and took a job with a shipping company to help his family, spending two years at a kibbutz in Israel.
While working in north London at a Mexican restaurant, Frost met Simon Pegg, and the two became close friends and roommates. Pegg and Jessica Hynes wrote a role for Frost in the cult slacker comedy series "Spaced," which was partly based on Pegg and Frost's lifestyle at the time. He appeared in corporate training video clips such as "Chris Carter and the Coverplan Challenge," a Dixons sales video, before playing Tim's army-obsessed best friend Mike in "Spaced." In 2001, Frost played a small role in a one-off episode of Victoria Wood's "Acorn Antiques." This was a specially written episode shown during the series called "The Sketch Show Story" that Victoria narrated, in which Frost played an armed robber who shot Acorn Antiques' most lovable character, Mrs. Overall.
What religion is Nick Frost?
In an interview, Frost stated that he was raised as a Catholic but now identifies as an atheist. He said, "I wasn't really a big film fan until I met Simon. He educated me in the way of the movie. 'The Omen' is one of my favorites. Even though I'm an atheist now, I was brought up Catholic and can remember thinking that it could actually be real! The first 'Dawn of the Dead' is a great one. We had a TV serial in Britain called Day of the Triffids, and that was always really terrifying for me as well."
In a separate interview, Frost said, "Even though I'm an atheist now, I was brought up a Catholic, and if you're a Catholic and you believe in God and the Bible, then 'Raiders of the Lost Ark' is like a documentary!"
Back to the Celebrity Faith Database