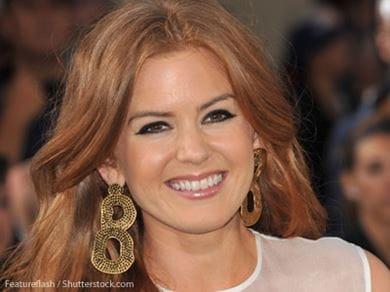 Faith:

Judaism

Career:

Actress

Birthday:

February 03, 1976

Accomplishments:

Wedding Crashers, Confessions Of A Shopaholic

Fun Fact:

Isla's Hebrew name is Ayala
The Australian, flame-haired actress stole most of our hearts as the pathologically clingy "virgin" in the hit film, Wedding Crashers, opposite Vince Vaughn and Owen Wilson. But it was really English comedian Sacha Baron Cohen who swept her away—toward Judaism. Baron Cohen was brought up an Orthodox Jew in London and was quite active in Jewish theater performances there before his fictional character, Borat, a Kazakhstani news reporter, made him a worldwide sensation. The romance between Fisher and Baron Cohen began when they met at a party in Australia. Fisher converted to Judaism in 2007 after completing her studies and even accepted the Hebrew name Ayala. Photo courtesy of VIPFlash.
Back to the Celebrity Faith Database