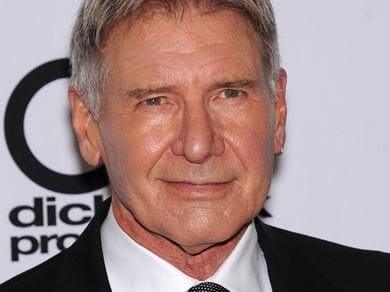 Faith:

Judaism

Career:

Actor

Birthday:

July 13, 1942

Accomplishments:

Golden Globe Winner

Fun Faith Fact!:

Ford signed up for his college drama course that started his acting career because he thought it would be an "easy grade."
Harrison Ford was born in Chicago and has had an acting career that has spanned over 6 decades. He struggled during his early years to find work but eventually was offered a carpentry job for director George Lucas that landed him his first starring role in Star Wars and his second major film, Indiana Jones. The character of Indiana Jones inspired him to become a general trustee on the governing board of the Archaeological Institute of America.

Ford remains to be private regarding his personal life. He has 4 children, 1 adoptive son, and 3 grandchildren. He is a private pilot of fixed-wing aircrafts and helicopters, and owns an 800-acre ranch in Jackson, Wyoming, half of which has been donated as a nature reserve. Ford is known to assist the local authorities with his piloting skills by providing emergency helicopter services. In March of 2015, Ford was injured in a plane crash in Venice, California, where he was forced to make an emergency landing. Fortunately, his injuries were not life threatening.
Back to the Celebrity Faith Database