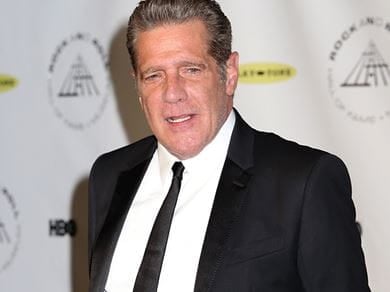 JStone Shutterstock
Faith:

Unknown

Career:

Musician

Birthday:

November 06, 1948

Date of Death:

January 18, 2016

Accomplishments:

Grammy Awards, GRAMMY

Fun Fact:

Frey was considered to be the most level headed and businesslike member of the Eagles.
Glenn Frey was born in Detroit, Michigan in 1948. He began studying piano was he was five years old but later switched to guitar and joined the Detroit rock scene in the mid-1960's. One of his earliest bands was called the Subterraneans, and Gary Burrows invited Frey to join his band The Four of Us after seeing the Subterraneans perform. Frey met Bob Seger, who helped Frey get a recording contract, through Burrows.
Frey was one of the founding members of the Eagles in the 1970's and wrote or co-wrote many of the group's songs in addition to acting as the lead vocalist for a number of Eagles hit songs. The Eagles broke up in 1980 and reunited 14 years later with the album "Hell Freezes Over." The title came from the fact that when fans would ask Don Henley and Frey when the Eagles were getting back together, the men would respond, "When Hell Freezes Over."
While the Eagles were broken up, Frey had a successful solo career with two Number 2 hits. His final studio album was a solo album called "After Hours." The album was released four years before he died in 2016 following complications with pneumonia, rheumatoid arthritis and gastrointestinal surgery meant to correct his colitis.
Back to the Celebrity Faith Database