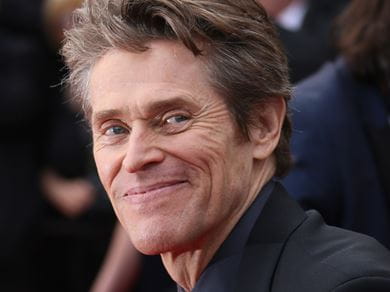 Denis Makarenko / Shutterstock.com
Faith:

Christian

Career:

Actor

Birthday:

July 22, 1955

Fun Fact:

Dafoe is one of eight children.
Willem Dafoe is an actor who has appeared in several films and received various accolades and nominations, including three Golden Globe Awards and four Academy awards. Dafoe made his film debut in "Heaven's Gate" in 1980 but was fired during production. His first leading role came in 1982's "The Loveless." In 1988, Dafoe played Jesus Christ in Martin Scorsese's "The Last Temptation of Christ" and "Mississippi Burning," both controversial films.
In 2002, Dafoe played the supervillain Norman Osborn/Green Goblin in "Spider-Man." He would reprise his role in its sequels, earning him the Guinness World Record for the "longest career as a live-action Marvel character," sharing it with his co-star from the franchise, Tobey Maguire. Dafoe would also star in numerous other films and play real-life figures like Vincent Van Gogh and T.S. Eliot.
Is Willem Dafoe Religious?
Dafoe's parents, Muriel and William, raised him and his siblings as Christians. After the release of "The Last Temptation of Christ," Dafoe's parents supported his decision to take the role. His mother, Muriel, told the Orlando Sentinel, "He was brought up in a Christian home, and he believes in God. And I do not believe he would do anything blasphemous"
Back to the Celebrity Faith Database