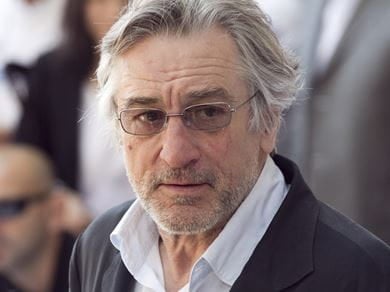 Denis Makarenko / Shutterstock.com
Faith:

Christian - Catholic

Career:

Actor

Birthday:

August 17, 1943

Fun Fact:

De Niro's grandparents had him baptized behind his parent's back.
Robert De Niro is an actor and producer best known for his nine collaborations with Martin Scorsese; he's also received numerous awards, including a Golden Globe Award and two Academy Awards. Born in Manhattan, De Niro's first significant role was in "Greetings." He also gained early recognition for his role in the sports drama "Bang the Drum Slowly." De Niro's first collaboration with Scorsese came in 1973 with the film "Mean Streets."
Besides his series roles, De Niro is also known for his comedic roles in films like "Meet the Parents" and "Analyze This." In 1989, he and producer Jane Rosenthal founded their production company TriBeCa Productions, which has produced several films along with his own. Six of De Niro's films have been entered into the United States National Film Registry.
Is Robert De Niro religious?
Robert De Niro's mother was raised Presbyterian but became an atheist as an adult. His father was a lapsed Catholic since he was 12 years old. For De Niro, his grandparents had him baptized into the Catholic Church while he stayed with him during his parent's divorce. However, when De Niro was 15, he stopped attending church, telling his grandmother, "this isn't for me from now on."
Back to the Celebrity Faith Database