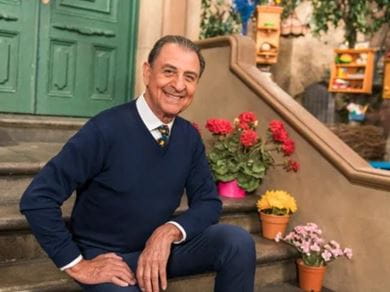 Zach Hyman/Sesame Workshop
Faith:

Unknown

Career:

Actor

Birthday:

May 08, 1940

Date of Death:

March 10, 2022

Fun Fact:

Emilio had a passion for music and even performed with the band Pink Martini Carnegie Hall.
Emilio Delgado was born in California but was raised by his grandparents in Mexico. Delgado attended school in Calexico, California and found a passion for acting pretty quickly. In 1970 he became the artistic director of the new Mexican-American Centre of Creative Arts in Los Angeles. He started appearing in small roles on television but found his big break when he was cast as Luis on Sesame Street, His character was among the first group of humans to appear on the children's show. One of his most notable episodes was when his character Luis married fellow character Maria in a ceremony that was widely viewed. Delgado was diagnosed with the blood cancer multiple myeloma in 2020 and continued to battle the disease until his death in 2022.
Back to the Celebrity Faith Database