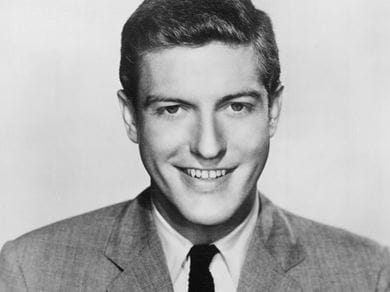 Wikicommons/Public Domain
Faith:

Christian

Career:

Actor

Birthday:

December 13, 1925

Accomplishments:

Emmy Awards, Peoples Choice Award

Fun Fact:

In 2012, 2012, Van Dyke married Arlene Silver, whom he met 6 years previously at the SAG awards
Although he'd had small roles beforehand, Dick Van Dyke was launched to stardom in the 1960 musical Bye-Bye Birdie, for which he won a Tony Award, and, then later in the movie of the same name based on that play. He has starred in a number of films throughout the years including Mary Poppins, Chitty Chitty Bang Bang and Fitzwilly, as well as a number of successful television series and made-for-TV movies, for which he's won several Emmy Awards. Dick has four children, all of whom are now grown and married, and has seven grandchildren. Several of his family members often appear with him on Diagnosis Murder.
Dick Van Dyke Religion - Presbyterian
Dick Van Dyke is a Christian. He has often credited God and reading the Bible for enriching his life. In fact, he dedicated much of his time, alongside acting, to teaching Sunday school at a Presbyterian church and read many books from theologians such as Martin Buber, Paul Tillich, and Dietrich Bonhoeffer.
As a youth he was set on joining the ministry but realized he had a talent for arts and entertainment. Even in his old age after years of success, he still credits the Bible and God for helping him life a good life. He encourages young people to treat the Bible as a "book to live by," and explains how everyone "finds a verse that speaks to them."
Back to the Celebrity Faith Database