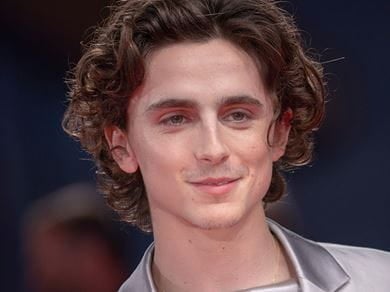 Denis Makarenko / Shutterstock.com
Faith:

Multifaith

Career:

Actor

Birthday:

December 27, 1995

Fun Fact:

His mother's side of the family is Jewish.
Timothée Chalamet is an American actor. He was born on Dec. 27, 1995, in New York City, NY. Chalamet was raised in New York City's Hell's Kitchen. His father was a French editor employed by Unicef and his mother was an American Broadway performer. As a child, Chalamet gained a passion for Broadway productions and sports. He spent many summers of his childhood visiting France with his family. Pauline, Chalamet's older sister, is also an actress in the industry. A few other family members are in the entertainment industry, such as his aunt Amy Lippman, a producer and writer; his uncle Rodman Flender, a TV director; and his grandfather, novelist and screenwriter Harold Flender.
Despite having many family members as role models to join the industry, Chalamet expressed that he knew he wanted to be an actor after seeing Heath Ledger as the Joker in "The Dark Night" when he was 12 years old.The talented actor was nominated for an Academy Award for his role in the 2017 film "Call Me By Your Name." This nomination set a record for the youngest actor in this category since 1939. Chalamet has also starred in the successful movies "Interstellar" (2014) and "Lady Bird" (2017). His most recent project was the 2021 box office hit movie "Dune."
His surname indicates his French lineage, and he happens to be fluent in the French language. Although Chalamet doesn't often speak on his faith, his mother's side of the family is Jewish. Therefore, he was raised Christian by his father and Jewish by his mother and has an interfaith background.
Back to the Celebrity Faith Database