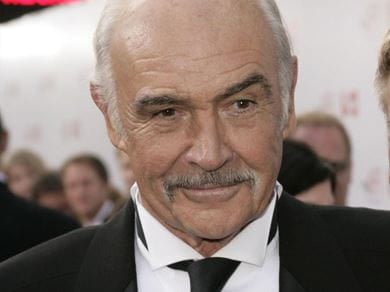 Everett Collection / Shutterstock.com
Faith:

Christian

Career:

Actor

Birthday:

August 25, 1930

Date of Death:

October 31, 2020

Accomplishments:

Academy Award, Golden Globe Awards

Fun Fact:

He was knighted, which means he was generally awarded for public service, by Elizabeth II in July 2000.
Sean Connery was born in Edinburgh, Scotland. Before starting his acting career, he worked as a milkman, laborer, artists model for a college art class, bodybuilder, and joined the Royal Navy. Connery is 6'2 and finished 3rd in the tall man's division of Mr. Universe in 1953. At the age of 23 he chose acting over becoming a professional football player. He rose to fame when in 1962 when he played secret agent James Bond in Dr. No and kept the character through 6 more films until 1983.

Connery was married to actress Diane Cilento in 1962 and they have one son together, Jason Connery, who also became an actor. He divorced Cilento in 1973 and married his second wife Micheline Roquebrune in 1975. He also played in Alfred Hitchcock's masterpiece, Marnie in 1964 and has continued his acting career ever since. He confirmed his retirement in 2007 after he received the American Film Institute's Lifetime Achievement Award.
Back to the Celebrity Faith Database