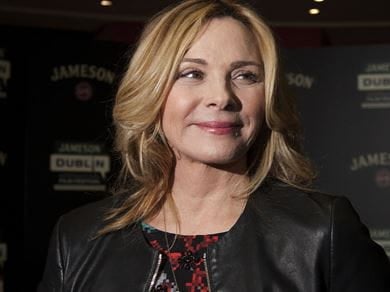 G. Holland / Shutterstock.com
Faith:

Unknown

Career:

Actress

Birthday:

August 21, 1956

Fun Fact:

Cattrall was never baptized.
Kim Cattrall is an actress best known for her role as Samantha Jones on HBO's "Sex and the City." That role earned her five Emmy nominations and four Golden Globe nominations. She won the Golden Globe for Best Supporting Actress in 2002. Cattrall made her acting debut in 1975's "Rosebud" and also appeared in various television series. She rose to fame in the 1980s in movies like "Police Academy," "City Limits," "Masquerade," and "Midnight Crossing." Cattrall also has a career on stage, appearing in plays like "Wild Honey" and "Sweet Birds of Youth."
Is Kim Cattrall religious?
Cattrall doesn't consider herself religious, but she is curious about faith, especially in her role in "Filthy Rich," where she plays the wife of an evangelist. She said, "For me, [looking at therapy through prayer] was very interesting because I was not brought up with religion. I was never baptized. I went to Sunday school for a period of time, but it was more of a social gathering than it was a learning experience. I very much wanted to explore what faith is in playing Margaret, especially the way the world is and continues to be more of a scary, unknown place."
Back to the Celebrity Faith Database