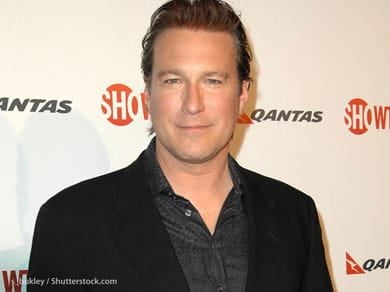 Faith:

Catholic

Career:

Actor

Birthday:

May 09, 1961

Fun Fact:

Corbett was an altar boy at St. Joseph's Cathedral for seven years.
John Corbett is a country music singer and actor. On TV, he's best known for his roles as Aidan Shaw on "Sex and the City," Chris Stevens on "Northern Exposure," Max Gregson on "United States of Tara," and Seth Holt on "Parenthood." In film, Corbett is known for his roles in "Raising Helen," the "My Big Fat Greek Wedding" film series, and the "To All the Boys" film trilogy. In addition to acting, Corbett has pursued a country music career, releasing the studio albums "John Corbett" and "Leaving Nothin' Behind," which reached number 45 on the Billboard Country Albums chart.
Corbett was raised in Wheeling, West Virginia. He grew up in an apartment near the Ohio River with his mother and stepfather, who worked at his uncle's music club. He started playing the guitar when he was 7, and at 16, he worked as a security guard at the Capitol Music Hall. He attended Wheeling Central Catholic High School, where he graduated in 1979. After his high school graduation, Corbett moved to California, working for Kaiser Steel in Fontana. During his time at the factory, Corbett spent a year training to become an L.A. County Deputy Sheriff but failed the exams.
After injuring his back, he stopped working at the factory, subsequently enrolling in hairdressing classes at Cerritos College, where he also studied acting. According to Corbett, he went to hair school by day and studied theatre at night. He's been a licensed hairdresser since 1986. After three years, Corbett landed a Samsung commercial, starring in 50 national commercials. In 2002, Corbett went on a blind date with actress Bo Derek. The couple settled in a ranch house on 130 acres that same year. The couple got married in 2020.
Is John Corbett religious?
Corbett was raised Catholic and explored "born-again Christianity" before returning to his Catholic roots. In an interview with Fox News, Corbett said, "I went to Catholic school for 12 years, and I was an altar boy for about seven of those years. I spent a lot of time behind the scenes in churches. I was used to hanging out with priests and going out to dinner with them. I used to smoke cigarettes with my priest, Father Brown."
The actor continued, "I have a strong belief in God. I flew here from Los Angeles yesterday, and I think I said three to four prayers before I got on the plane for my eternal soul if something happens on the plane." He added that he describes himself as a "gospel and brunch kind of guy."
Back to the Celebrity Faith Database