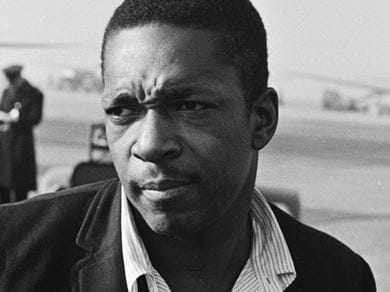 Gelderen Hugovan Anefo
Faith:

Christian

Career:

Musician

Birthday:

September 23, 1926

Fun Fact:

Coltrane identified as Christian but always qualified that statement by saying all religions had a piece of the truth.
John Coltrane was a jazz saxophonist and composer who worked in bebop and hard bop early in his career. During those early years, Coltrane helped to pioneer the use of modes and became one of the frontrunners of free jazz. As his career evolved, he began adding an increasingly spiritual dimension to his work. This may have, in part, lead to him being worshipped as a diety after his death and canonized as a saint by the African Orthodox Church. Over his career he led at least 50 recording sessions and appeared on the albums of many other artists.
Back to the Celebrity Faith Database