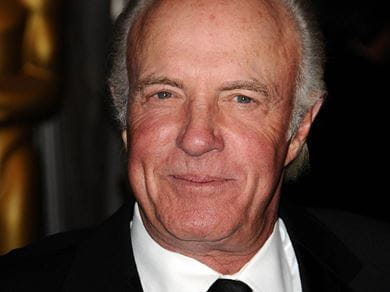 Faith:

Judaism

Career:

Actor

Birthday:

March 26, 1940

Date of Death:

July 06, 2022

Accomplishments:

Oscar winner, Emmy Winner, Golden Globe Winner

Fun Faith Fact!:

Caan said in a 1998 interview that on multiple occasions over the years he's had to turn down offers of Italian-American of the Year awards by telling organizations "you don't understand, I'm a German Jew."
James Caan was an American actor perhaps best known for his role as Sonny Corleone in "The Godfather."
Caan was born in 1940 in the Bronx, New York City, the son of Jewish immigrants. As a young adult he joined the Neighborhood Playhouse School of the Theatre; his first significant acting credit was a small role in the 1961 Broadway production of Blood, Sweat and Stanley Poole, a second world war play by William Goldman and his brother James. Caan achieved a breakthrough with Coppola's "The Godfather". Caan originally auditioned for the role of Michael Corleone, which eventually went to Al Pacino and was favored by the studio executives.
Notorious for a hell-raising party lifestyle, Caan cut a swathe through Hollywood in the 1970s and early 80s, before abruptly quitting acting and for what the actor described as a "pretty scary period." He disappeared from public view before engineering a comeback in the late 1980s, winning acclaim for films such as "Misery," "The Yards," and "Elf."
Caan worked steadily up until the end of his life, playing grandparents, colonels and inevitably, himself, in animated appearances on "Family Guy" and "The Simpsons." He died on July 6, 2022 at the age of 82.
Back to the Celebrity Faith Database