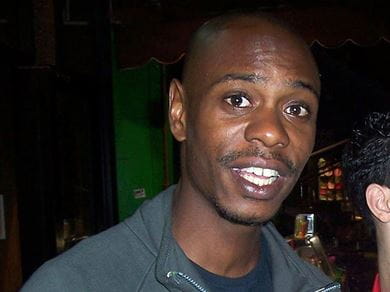 Davej1006 / Wikimedia.org
Faith:

Muslim

Career:

Comedian

Birthday:

August 24, 1973

Accomplishments:

The Chappelle Show, Dave Chappelles Block Party, Robin Hood Men In Tights

Fun Fact:

Chappelle's two sons, Ibrahim and Sulayman, are named after prophets in Arabic (Abraham and Solomon).
Comedian and actor Dave Chappelle knows how to get a laugh. He parlayed his groundbreaking brand of sketch comedy into the wildly popular Comedy Central program, "The Dave Chappelle Show," which debuted in 2003. Then Chappelle, whose comedic star was on a meteoric rise, took a sudden hiatus in 2005 from the third season of the show. He disappeared and then turned up in South Africa. Why would the comedian walk away from a $50 million contract and retreat to relative seclusion with an old friend named Salim? To reflect on his Muslim faith. The reason for his choice is still being debated, but it doesn't seem to bother Chappelle, who has since maintained a low profile at his residence in Yellow Springs, Ohio. Image courtesy of Davej1006.
Back to the Celebrity Faith Database