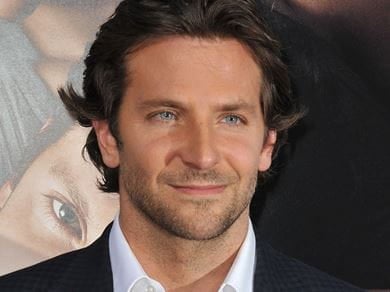 Faith:

Christian - Catholic

Career:

Actor

Birthday:

January 05, 1975

Accomplishments:

Golden Globe Winner, Screen Actors Guild Awards

Fun Faith Fact!:

During filming of Silver Linings Playbook in his hometown, bought thousands of dollars of clothes for the local homeless
Bradley Cooper made his TV debut with a guest spot on Sex and the City. He attended Georgetown University and got his Masters degree in Fine Arts at the New School in New York City. In 2005, the success of his film, Wedding Crashers took his career to the next level and he then was offered roles in The Hangover and Valentine's Day. He has received Academy Award nods for his work in Silver Linings Playbook and American Sniper.

Cooper is known for his good looks and has stated that it was difficult finding meaningful parts at the beginning of his career because he was known as a "pretty boy." He has been in many relationships with actresses such as Renee Zelleweger Zoe Saldana, and married actress Jennifer Esposito in 2006 but the relationship only lasted one year. He has abstained from drinking alcohol since he was 29 because he claims to have struggled with substance abuse during his time on the TV show, Alias. Cooper is fluent in French and has done a lot of work with LEAP, a non-profit organization that teaches inner-city school children about acting.
Back to the Celebrity Faith Database