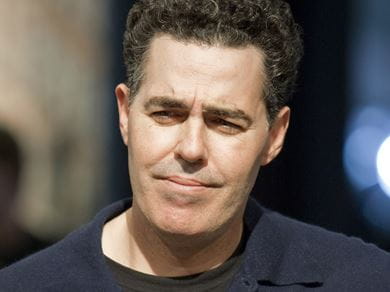 Photo Works / Shutterstock.com
Faith:

Atheist

Career:

Actor

Birthday:

May 27, 1964

Fun Fact:

His parents did not give him a middle name so when filling out his driver's license application when he was younger, he filled in "Lakers" after his favorite basketball team, and it was never removed.
Comedian Adam Corolla has his own talk show that is distributed as a podcast, which set the record as the "most downloadable podcast" by the Guinness World Records. He also co-hosted the radio call-in program "Loveline" from 1995 to 2005 as well as the show's television incarnation on MTV from 1996 to 2000.

Corolla married his wife Lynette in 2002 and they had a set of twins in 2006. He participates in running races and won the 2012 and 2013 Pro/Celebrity Race. He is also an automobile collector and his selection includes several Lamborghinis, Ferraris, and Aston Martins.

Corolla has had some controversial issues in the past regarding his generalizations about various groups of people. For example, he called Hawaiians "dumb" and "Loveline" was subsequently cancelled on Hawaiian affiliate KPOI. He also got into trouble along the same lines with Filipino boxer Manny Pacquiao and the Filipino president Arroyo called Carolla an "ignorant fool." Corolla then apologized for his crude statements via his Twitter account.
Back to the Celebrity Faith Database