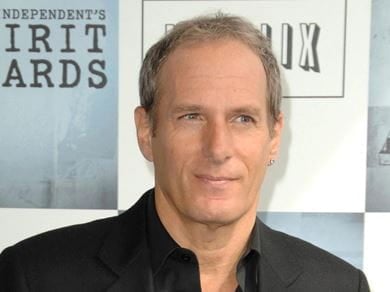 s_bukley / Shutterstock.com
Faith:

Judaism

Career:

Musician

Birthday:

February 26, 1953

Fun Fact:

Bolton describes himself as a "rebel Jew."
Michael Bolton is a songwriter and singer. He's performed in the heavy metal music and hard rock genres from the mid-1970s to the mid-1980s, both on his early solo albums and those he recorded as the frontman for the band Blackjack. In the late 1980s, he became better known for his series of pop-rock ballads, recorded after a stylistic change.
Bolton has sold over 75 million records, recorded eight top 10 albums and two number-one singles on the Billboard charts, and won six AMA Awards and two Grammys. He's performed with artists like Patti LaBelle, Ray Charles, Celine Dion, Wynonna Judd, and B.B. King. Bolton was born in New Haven, Connecticut. He has two siblings, Orrin and Sandra. When he was 7, Bolton could play the saxophone and started writing songs when he was 9. At 14, Bolton formed a group, the Nomads, who signed a singles contract with Epic Records when he was 16.
With his parents' permission, Bolton dropped out of high school and left home at 15 to travel cross country along U.S. Route 66 to pursue music full-time. He took odd jobs, including as Paula Abdul's babysitter. Bolton started recording in 1975 at the Church Studio in Tulsa, Oklahoma. His first album was self-titled using his family name, Bolotin. Early in his career, he focused on hard rock with his band Blackjack and once opened for Ozzy Osbourne on tour. After changing his name to Bolton, he gained his first significant hit as a songwriter, co-writing "How Am I Supposed to Live Without You" for Laura Branigan.
Narrowly missing the Top 10 on the U.S. pop chart, Branigan took the song to number one on the adult contemporary chart for three weeks in 1983. The two worked together again when Bolton co-wrote "I Found Someone" for Branigan in 1985. Her version was only a minor hit, but in 1987, Cher resurrected the song and her singing career with it. He co-wrote several other songs with both singers. In 1988, Bolton recorded his rendition of "How Am I Supposed to Live Without You," reaching number one on the Hot 100.
Is Michael Bolton religious?
Bolton describes himself as a "rebel Jew." He was raised in a liberal family and described his childhood home as decorated with a Hanukkah menorah and a Christmas tree. His grandparents kept a kashrut household. When he was 12, Bolton left Hebrew school when his rabbi forbade him from returning unless he stopped joking around. Ultimately, Bolton had a bar mitzvah when he was 13 and maintains some Judaism beliefs.
Back to the Celebrity Faith Database