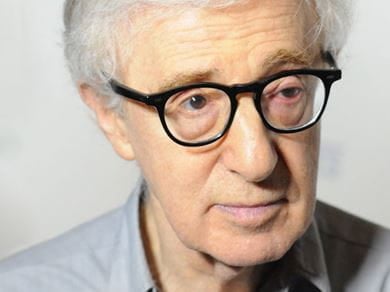 Adam Bielawski/Wikicommons
Faith:

Agnostic

Career:

Director

Birthday:

December 01, 1935

Accomplishments:

Annie Hall, Manhattan, Oscar Winner, Golden Globe Winner

Fun Fact:

Once interviewed Billy Graham on television.
Allen is a prolific film director with nearly 50 films to his credit, including Manhattan and Annie Hall. He often stars in his own films, playing neurotic characters who are thinly disguised versions of himself.
Allen grew up Jewish but rejected the religious aspects of his upbringing later in life. "It was a joyless, unpleasant, stupid, barbaric thing when I was a child and I've never gotten over that feeling. If you're talking about religion it's one thing; I don't hold Jewish religion with any more seriousness than I would any other," he once told a biographer.
Allen describes himself as an agnostic, once remarking in a standup comedy routine that his first marriage to an atheist was doomed because "we didn't know which religion not to bring the children up in." In an interview he conducted with Billy Graham, he started by saying that he hoped he could convert the Reverend to "agnosticism once the show is over."
Allen is married to Soon-Yi Previn, and the couple have two adopted daughters.
Image courtesy of David Shankbone.
Back to the Celebrity Faith Database