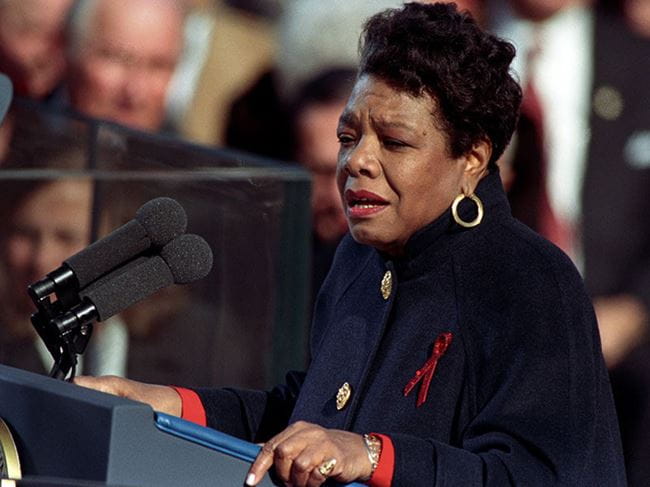 Faith:

Christian

Career:

Author

Birthday:

April 04, 1928

Accomplishments:

Pulitzer Prize, Tony Nominees, Grammy Awards, Presidential Medal Of Freedom

Fun Faith Fact!:

Was the first black female streetcar conductor in San Francisco
Maya Angelou, noted poet, author, speaker, and mentor was born Marguerite Ann Johnson in St. Louis, Missouri. Her life spanned some of the most notable events in our history, including the Civil Rights movement, where she stood side-by-side with other activists like Malcolm X and Martin Luther king, Jr., and spoke at former President Bill Clinton's inauguration, to show how far each had come from rural Midwestern upbringings. Maya has publicly spoken of her harsh childhood, including sexual assault followed by 5 years of total silence, during which it's assumed her incredible memory and observational skills were truly honed, lending a voice to a culture and birthing a literary phenomenon. Maya has lived in St. Louis, New York City, San Francisco, and more recently in North Carolina, as well as having lived all over the world, including Ghana, Egypt, and learned the language of every country she visited. Later in life, she composed songs, wrote screenplays, and was nominated for a Tony Award for her role in Look Away.
Back to the Celebrity Faith Database