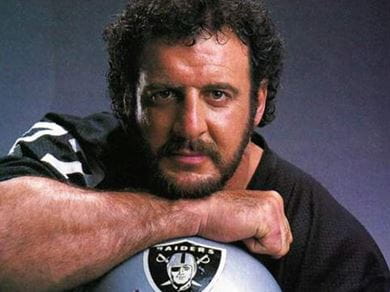 Dick Zimmerman / Fair Use
Faith:

Judaism

Career:

Athlete

Birthday:

April 03, 1949

Accomplishments:

the superbowl

Fun Fact:

Alzado was unafraid to state that he was Jewish and said that he was "pretty protective" of his faith.
Lyle Alzado was a professional football player who was famous for his intense and intimidating style fo play. He played for 15 seasons as a defensive end and split his time among the Denver Broncos, the Cleveland Browns and the Los Angeles Raiders. Alzado was part of the 1984 Raiders team that won Super Bowl XVII against the Washington Redskins. Alzado was one of many players who abused steroids during his time as a football player, and he said that his last wish was that "no one else ever dies this way."
Back to the Celebrity Faith Database