Grace is not technically something to speak about, it is an experience that brings inner peace.
Somedays your heart is just overflowing with warmth and joy in remembering all the fabulous acts of kindness and sharing that our days bring. In thinking about how my whole "Love Everyone" journey started, today I want to thank Anne Morrow Lindbergh for her work, her efforts in sorting through life and for her journey to find a little peace and solace in the world.  These words from her book THE GIFT FROM THE SEA
 became a wake up call to living my life in the pursuit of the truth, in a centered and authentic way, in the grace of each moment and in love with all that I see.
"I want in fact to borrow the language of the saints — to live "in grace" as much of the time as possible… By grace I mean an inner harmony, essentially spiritual, which can be transformed into outward harmony. I am seeking perhaps what Socrates asked for in the prayer from the Phaedrus when he said, "May the outward and inward man be at one."  I would like to achieve a state of inner spiritual grace from which I could function and give as I was meant in the eyes of God."
To support your deepening process with The Flight of the Soul.
Here's an abridged lesson on Grace from ACIM to dive deeply into some of the words that release what is embodied in all things in each moment…
By grace I live. By grace I am released.
Grace is an aspect of Love which is most like the state prevailing in the unity of truth. It is the world's most lofty aspiration, for it leads beyond the world entirely. It is past learning, yet the goal of learning, for grace cannot come until the mind prepares itself for true acceptance. Grace becomes inevitable instantly in those who have prepared a table where it can be gently laid and willingly received; an altar clean and holy for the gift.
Grace is acceptance of Love within a world of seeming hate and fear. By grace alone the hate and fear are gone, for grace presents a state so opposite to everything the world contains, that those whose minds are lighted by the gift of grace can not believe the world of fear is real.
Grace is not learned. The final step must go beyond all learning. Grace is not the goal this course aspires to attain. Yet we prepare for grace in that an open mind can hear the Call to waken. It is not shut tight against God's Voice. It has become aware that there are things it does not know, and thus is ready to accept a state completely different from experience with which it is familiarly at home.
Oneness is simply the idea God is. And in His Being, He encompasses all things. No mind holds anything but Him. We say "God is," and then we cease to speak, for in that knowledge words are meaningless. There are no lips to speak them, and no part of mind sufficiently distinct to feel that it is now aware of something not itself. It has united with its Source. And like its Source Itself, it merely is.
We cannot speak nor write nor even think of this at all. It comes to every mind when total recognition that its will is God's has been completely given and received completely. It returns the mind into the endless present, where the past and future cannot be conceived. It lies beyond salvation; past all thought of time, forgiveness and the holy face of Christ. The world has never been at all. Eternity remains a constant state.
You but make a journey that is done.
Suffice it, then, that you have work to do to play your part. The ending must remain obscure to you until your part is done. It does not matter. For your part is still what all the rest depends on. As you take the role assigned to you, salvation comes a little nearer to each uncertain heart that does not beat as yet in tune with God.
And now we ask for grace, the final gift salvation can bestow.
It is here that miracles are laid; to be returned by you from holy instants you receive, through grace in your experience, to all who see the light that lingers in your face.
Be grateful to return, as you were glad to go an instant, and accept the gifts that grace provided you.
We ask for grace, and for experience that comes from grace. We welcome the release it offers everyone. We do not ask for the unaskable. We do not look beyond what grace can give. For this we can give in the grace that has been given us.
By grace I live. By grace I am released.
By grace I give. By grace I will release.
The grace we ask is given.
Enjoy the crackling grace available and embodied in all things.
Lady Antebellum's song COMPASS adds to the magic of grace…
You wanna give up 'cause it's dark
We're really not that far apart
So let your heart, sweet heart
Be your compass when you're lost
No matter what you'll never be alone.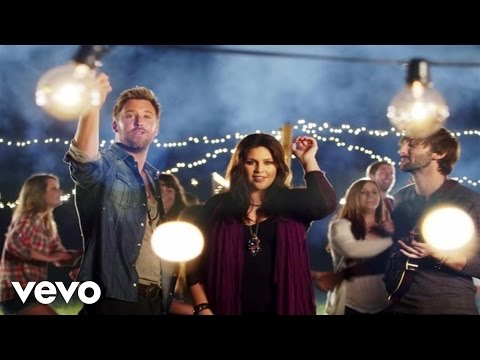 lots of Love,
Melanie
Melanie Lutz is a screenwriter, author, and visual story teller living in Los Angeles.  check her out at www.melanielutz.com 
Peace is a commitment we make every day.  A commitment to accepting everyone in all their glory and all their flaws, as brothers.
Where we got it wrong. We're going to make a correction with love. And get it right.
At no time in the history of humanity has it been more important to remember the truth.  Our thoughts create our reality and if we are not thinking with Love we are not living the truth.
We can't change the circumstances that happen but we can stand in the truth and be loving in each interaction we have in the world.  We can look everyone squarely in the eye and say "Hello" from our heart to theirs. We can be kind each day in each moment and we can remember each person is experiencing at least the level of anxiety uncertainty and misunderstanding that we are.  We can choose to be open to not knowing and be compassionate.
Martin Luther King Jr. often said "there is a power in our hearts more powerful than the power of bullets" … and today in the land of the free and the home of the brave it's never been more important to remember.
Love always remains the answer.
In remembering this we stand in the power of humanities greatest gift. The gift of Love.
Unleashed.
BELIEVE IT.
It is time to make a shift.  Right now.   There are No Limits in what is possible.  Each of us is in the perfect position to achieve the sort of inner peace heretofore unheard of.  Lasting sustainable peace on earth.
Changing our perception with love.
BE INSPIRED.  BE LOVING.  BE YOU.
Have fun out there.
Lots of Love,
Melanie
PS. as a bonus and in honor of one of my heroes – Enjoy the experience beyond the words and circumstance.  Feel the truth of this passage with live, reading MLK Jr.'s words beyond time and space and into the universal soul force of the human expression…
A Liberal Dilemna…
The enlightened white Southerner, who for years has preached gradualism, now sees that even the slow approach finally has revolutionary implications. Placing straws on a camel's back, no matter how slowly, is dangerous. This realization has immobilized the liberals and most of the white church leaders. They have no answer for dealing with or absorbing violence. They end in begging for retreat, lest "things get out of hand and lead to violence."
Writing in Life, William Faulkner, Nobel prize-winning author from Mississippi, recently urged the NAACP to "stop now for a moment." That is to say, he encouraged Negroes to accept injustice, exploitation and indignity for a while longer. It is hardly a moral act to encourage others patiently to accept injustice which he himself does not endure.
In urging delay, which in this dynamic period is tantamount to retreat, Faulkner suggests that those of us who press for change now may not know that violence could break out. He says we are "dealing with a fact: the fact of emotional conditions of such fierce unanimity as to scorn the fact that it is a minority and which will go to any length and against any odds at this moment to justify and, if necessary, defend that condition and its right to it."
We Southern Negroes believe that it is essential to defend the right of equality now. From this position we will not and cannot retreat. Fortunately, we are increasingly aware that we must not try to defend our position by methods that contradict the aim of brotherhood. We in Montgomery believe that the only way to press on is by adopting the philosophy and practice of non-violent resistance.
This method permits a struggle to go on with dignity and without the need to retreat. It is a method that can absorb the violence that is inevitable in social change whenever deep-seated prejudices are challenged.
If, in pressing for justice and equality in Montgomery, we discover that those who reject equality are prepared to use violence, we must not despair, retreat, or fear. Before they make this crucial decision, they must remember: whatever they do, we will not use violence in return. We hope we can act in the struggle in such a way that they will see the error of their approach and will come to respect us. Then we can all live together in peace and equality.
The basic conflict is not really over the buses. Yet we believe that, if the method we use in dealing with equality in the buses can eliminate injustice within ourselves, we shall at the same time be attacking the basis of injustice–man's hostility to man. This can only be done when we challenge the white community to reexamine its assumptions as we are now prepared to reexamine ours.
We do not wish to triumph over the white community. That would only result in transferring those now on the bottom to the top. But, if we can live up to non-violence in thought and deed, there will emerge an interracial society based on freedom for all.
 Let me know if it strikes any chords….
Day Seventy of  #LoveLand101
Melanie Lutz is a screenwriter, author, and visual story teller living in Los Angeles.  check her out at www.melanielutz.com 
Today is one of those days of pure beauty, pure love, and full on connection to all that is and all that wants to be expressing so lovingly in each and every way through you in your life and community.
To celebrate all that you are and all that you can be, to nourish the deepest spaces of your heart with the essence of joy that flows through your life returning to the deepest river of truth, I wanted to share one of my favorite lines from William Wordsworth's Prelude that I use all the time to remember the deeper river of action always at play —
"Like harmony in music; there is a dark Inscrutable workmanship that reconciles discordant elements, makes them cling together In one society…"  
Here's the section of the piece that surround these lusty words describing our eternal connection and the ever consuming dance we surrender over to when we are in harmony with our center –
Dust as we are, the immortal spirit grows               
                Like harmony in music; there is a dark
                Inscrutable workmanship that reconciles
                Discordant elements, makes them cling together
                In one society. How strange, that all
                The terrors, pains, and early miseries,
                Regrets, vexations, lassitudes interfused
                Within my mind, should e'er have borne a part,
                And that a needful part, in making up
                The calm existence that is mine when I
                Am worthy of myself! Praise to the end!                     
                Thanks to the means which Nature deigned to employ;
                Whether her fearless visitings, or those
                That came with soft alarm, like hurtless light
                Opening the peaceful clouds; or she would use
                Severer interventions, ministry
                More palpable, as best might suit her aim.
I hope you are enjoying yourself and soaking up everything that you encounter in the most fabulous way!
Enjoy a BBC recorded reading of Wordworth's Prelude ….
Day Sixty Nine of #LoveLand101
Melanie Lutz is a screenwriter, author, and visual story teller living in Los Angeles. Check out www.melanielutz.com for more information.
When you understand the beats of the soul, the expression beyond words, the harmony of the universe as vibration of truth, we remember the oneness of all things.
In the songs of possibility the soul takes flight. The beats are always broadcasting returning us home with grace.
One of the greatest visionaries ever, the maestro of music, Quincy Jones, got it.  His musical gifts and recognition of the harmonies of different artists in collaboration in mastering the souls sounds sharing his innate ability to synthesize influences to bring forward something grander, something greater and something truly eternal, in so much of his work.  When Mr. Quincy Jones produced Michael Jackson's Wanna Be Starting Something he incorporated the work of Soul Makossa by Manu Dibango (funk/break beat) taking a nod to the tribal sounds and beats…
Ma Ma Say Ma Ma Sa Ma Ma Sa Ma
This inclusion as a track within the song gives this the urgency of mantra, of something otherworldy necessary to ignite the flight of the connected soul.
What song is waiting to be born? Today is the day to consider your soul's song. Let its cry be that which leads your next steps.
Thanks to all the artists doing there thing influencing the other and expressing fully the magnificence of that one song we all have access through channeled through our expression.
Lots of Love.
Melanie
At once tribal and true.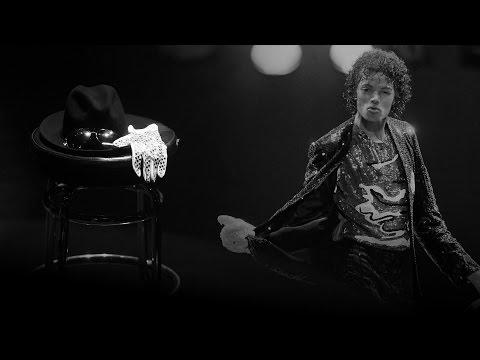 Produced by Quincy Jones Michael Jackson performing this song is one of those cries of the soul — Wanna be starting something.  Got to be starting something.
Day Sixty Eight of  #Loveland101
Melanie Lutz is a screenwriter, author, and visual story teller in Los Angeles.  More information at her website.  www.melanielutz.com
Every act has a reaction.   The tiniest acts of love create magnificent results.  Taking care to pay attention to the details and take care of yourself will yield unexpected gifts.
Bernie Brillstein was an inspiration and a generally popular and amazingly prolific and popular man who worked as a Manager in Hollywood.  He represented some of the most famous comedians of all time.  He wrote several books near the end of his life and The Little Stuff Matters Most: 50 Rules from 50 Years of Trying to Make a Living offers great insights into why doing the simple things keep you in the flow of life and turn occurrences into opportunities.
It's interesting how we overlook the little things when we are caught up in the drama of our story.  Today try to remember the little things matter.  The small acts of inclusion, the power of listening and the simple process of acknowledgement goes a long way to work on your loving behalf and open up new possibilities.
I was out with a Friend last night at a Hollywood mixer, it wasn't that crowded and everyone was talking with everyone. This Guy approached us and we all said hello.  He mentioned he was an actor and asked the two of us what we do "I said I am a writer" and my Friend answered "I am an independent producer."  The guy went on to tell us he had just dropped his agent "Not a hair moved" and that he was working at a survival job that he wanted to kill himself.
As we waited for the monologue of sharing to complete, he mentioned he had just finished an advanced course weekend with a spiritually minded organization and he was working on improving himself. It was all way more than we needed to know but he was a nice guy.
When my Friend and I were ready to go and as we started to leave the guy pulled out his business card and handed one to my friend saying to me "If you were an independent producer I would give you one."
I couldn't believe what I heard and I couldn't believe in a town full of actors and writers and everyone under the sun looking to be understood that his approach would be separating who could be helpful and who would not be helpful instead of sharing, his exclusory approach was keeping this guy in a limiting bubble of contacts.  Who is to say who knows someone who can help you or how they are guided to be in service to you.
By not giving me a card he cut off his nose to spite his face, ungraciously forgetting the one rule of the universe.  Separating who you think is important or not, in judgement cuts off opportunities for the universe to work on your behalf.  His behavior limiting possibility.
How often is our lack of presence to ourselves and the world around us leading to fewer and fewer doors opening?
Day Sixty Seven #LoveLand101
Melanie Lutz is a screenwriter, author, and visual story teller in Los Angeles.  More information at her website.  www.melanielutz.com
You got to get a strategy and implement it. It is as simple as that.  To bring more love into your life you need a couple of key strategies in place to allow for love to flow when you are triggered by what might take you into the opposite direction. When the blues hit or despair threatens a strategy will see you through the clouds, will connect you to your breath and will support the larger canvass of your life.
As Stephen Sondheim wrote in the universally recognizable ultimate stage mother story turned best musical of all time GYPSY, "you gotta have a gimmick, if you wanna get ahead."   Some passageways are tougher to move through.  You need to have techniques and tools to get in a groove to move on down your personal road to enlightenment.
Have a strategy to get through tough passages. Get clear on rooting yourself into the earth of your being with a practice.  Let this loving strategy be in complete service to a powerful feeling of safety and inner radiance.
We are here to help each other grow. To be a person in which love flourishes, where support is tendered and to remind each other it is time to listen deeply to what wants to be heard in service to peace.
I have perfect faith in you to find what works for you and do all that you would accomplish. Nothing will be lacking.  In the name of your personal freedom I join you in choosing complete release from whatever remains.
May you have peace. May you have joy and may you have love. Whatever comes your way may you remember the truth of yourself and allow it to be met with grace and ease and may all your efforts be guided by a divine hand.
I ask only that love's will be done and allow every action and thought to spring from this well of truth in absolute safety for us and with us and around us.
This is our collective will.
Enjoy this scene from Gypsy….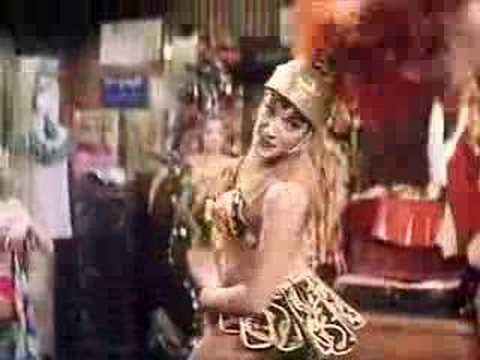 Day Sixty Six of  #LoveLand101
Melanie Lutz is a screenwriter, author, and visual story teller living in Los Angeles.  Follow her on Twitter….Tweets by @mobilemel
Gift yourself peace and clarity and love today and everyday.
Think of today as a mini radical loving yourself fest offered to uplift and inspire.
Let today be filled with possibility, to dance to the beat of your truest self, illuminating the steps forward in your soul's evolution, expanding your purpose and passion.
In. Love.
Repeat.
Often.
lots of love,
Melanie
Day Sixty Five of #LoveLand101
Melanie Lutz is a screenwriter, author, and visual story teller living in Los Angeles. Follow her on Twitter….Tweets by @mobilemel
You are amazing.  It is time to own up!
Get into a daily practice of honoring your self.
Make strong statements to support your well being like
"My well being is at the center of every decision I make."
It's time to move into deep respect and appreciation for all of you. No holding back.
Say it loud and say it proud "This is Me" and love all of you.
Andiamo!
May you feel connected, comforted and full of peace
Today. Now. Always.
May you always bless yourself
Accepting all of you
With Love
Spend today simplifying what needs to be simplified and celebrating how far you have come.
Enjoy the beauty of today, Gorgeous!
With appreciation and infinite gratitude.
Melanie
Day Sixty Four of #LoveLand101
Melanie Lutz is a screenwriter, author, and visual story teller living in Los Angeles. Follow her on Twitter….Tweets by @mobilemel
Lesson 255 in the ACIM goes hand in hand with one of Ghandi's principles  'if we want to contribute to peace we have to do more.  We have to become more peaceful.'
The end is inherent in the means – Direct and simple.
When we choose to be peaceful, we extend peace to whoever we come in contact with.
Peace needs peaceful hearts
Peace needs funding
Peace needs activism
Peace needs a commitment
Make a commitment to peace in your heart right now.
Ask yourself in that silent space of your intuition-
"Where is there an attack thought I can surrender inside my own head?"
"Where is there a gun in my personal arsenal that I can retire?"
Change occurs in the human heart.
If you think opening your heart to change your thoughts to be loving is foolish or impossible, remember Bobby Kennedy's words "some people see things as they are and say why, I dream things that never where and say why not."
Why not peace.
You have the power with your love, with your forgiveness, with your kindness, with your peaceful state of awareness.
You have power with your thoughts.
Say it right now.  "I AM PEACE."  Own it.  Live it. Love it and you will be it.
Hold to your own joy. Hold to your bliss. Hold to your light. Illuminate the way be shining radiantly.
Enjoy!
Melanie
Day Sixty Three of  #LoveLand101
Melanie Lutz is a screenwriter, author, and visual story teller living in Los Angeles.  For more information www.melanielutz.com
Give today over to open your heart wider than you ever thought possible.  Take time to remember how much love is available in your life.  Make each hello a time to love and a time to share the precious thoughts on your mind.
"One resists the invasion of armies; one does not resist the invasion of ideas."  from Victor Hugo.
Today is your day for each second to represent the ever increasing joy and rhythm of your life in love.
On the planet today with the proliferation of technology and the advancement of weaponry to destroy it is clear there is one path through… Remembering the truth.  Peace is your responsibility & no matter what the question, Love Always Remains the Answer.
Open up to different thinking; where peaceful ideas are our imagination's new army.
Make today and everyday a time to love openly and wholeheartedly.
Speak that love out loud.
May you always be surrounded by love today and everyday and may each sweet beat of your heart reveal ever increasing waves of pure divine everlasting love.
Lots of Love,
Melanie
Day Sixty Two of  #LoveLand101
Melanie Lutz is a screenwriter, author, and visual story teller living in Los Angeles.
For more information check out www.melanielutz.com