"We are all children of God" "….the brute, the bigot whether they know it or not and I am supposed to treat them accordingly." Think about that quote from Terence "Homo sum, humani nihil a me alienum puto","I am a human being, I consider nothing that is human alien to me."
Words spoken by Dr. Maya Angelou light up the atmosphere that there is something bigger…
"I intend to use my energies constructively not destructively."
Do it. Dare to be bigger than the condition to which you've been born."
"Stretch, stretch, stretch, yourself."
Do it.
Life is ours to cherish in all its forms and all its glorious humanity.
Pulling this story from Oprah talking about what a difference education made in her life. Listening to the stories of the bible in church and what all of the words spoken on those Sundays meant.
If you have faith as small as a mustard seed you can say move this mountain to that and it will move.
Peace, Joy, Love is a part of your birthright. What you believe will reveal itself.
Believe in your humanity that flows through all of us.
Today and everyday make a commitment to love!
"I would sit there in Church every Sunday taking it all in listening to the
through God all things are possible.
"Do you believe you are worthy of happiness, joy, love, abundance is a part of your birthright?"
Love, is also happiness.
"Happiness is an attribute of love. It cannot be apart from it. Nor can it be experienced where love is not. Love has no limits, being everywhere. And therefore joy is everywhere as well." — ACIM
You are going to be alright!
Lots of Love,
Melanie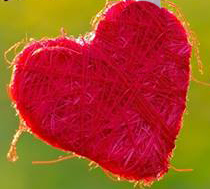 #LoveLand101