Over a billion dollars later the animated film Walt Disney's Frozen makes me laugh at how popular and simple this academy award nominated best original song Let it Go is.  It jumped into a world wide sing a long power ballad, while not a complicated song,  they nailed the zeitgeist of the moment.   Idina Menzel is and has been a power musical theater singer and super happy this particular message will be amplified around the world.
Enjoy Idina Menzel Singing Let it Go from Frozen (and don't forget to take today to let it go with lots of love…)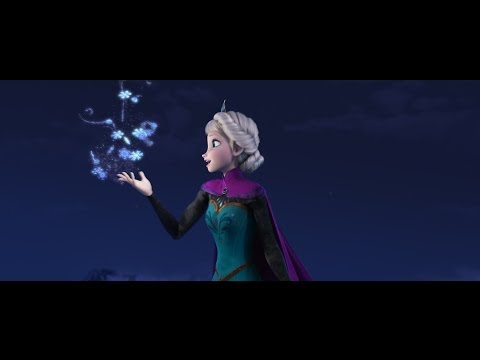 Enjoy Pharrell Williams Happy from Despicable Me 2 (love me some minions)
It might seem crazy what I'm about to say
Sunshine she's here, you can take a break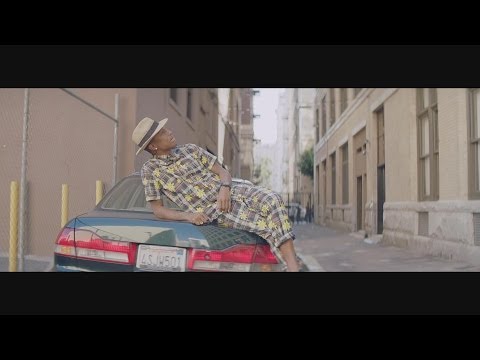 Enjoy The Moon Song from Her with Writer/Director Spike Jonze, Singer Karen O and Production Designer KK Barrett performing a special acoustic version of the Oscar-nominated "The Moon Song" for Morning Becomes Eclectic.
There's things I wish I knew, There's no thing I'd keep from you  (when you are willing to hide nothing, you will be able to see everything)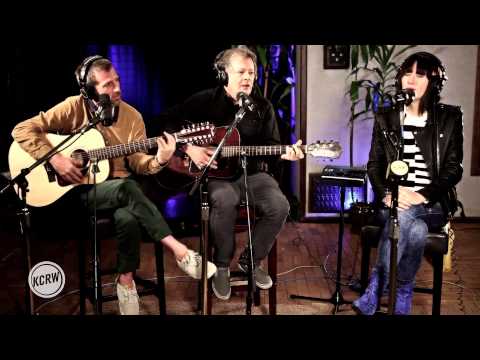 Enjoy U2 singing Ordinary Love (from the "Mandela: Long Walk To Freedom" Soundtrack)
We can't deal with ordinary love.  (make it extraordinary)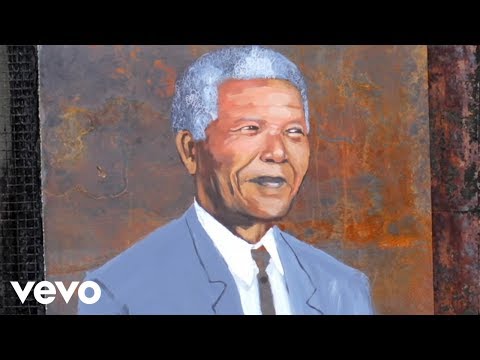 Enjoy all the ongoing programming that is The Academy of Motion Pictures Arts and Sciences here.   Have a wonderful one!
Be present. Be loving. Be You.
Today is the day to end Illusions — Today is the day of the Holy Instant.  Right now. and. right now.  and.  Right now.  Breath and enjoy and experience the love that resides within.  Experience all that is and all that will be and release everything else.
"Would you act out the dream, or let it go?" ACIM
I can't say it any better than this section of the ACIM – so I re-print the words that make the most sense to me after 98 days of writing about being loving.
smiles,
Melanie
VII. The End of Illusions
T-16.VII.1. It is impossible to let the past go without relinquishing the special relationship. 2 For the special relationship is an attempt to re-enact the past and change it. 3 Imagined slights, remembered pain, past disappointments, perceived injustices and deprivations all enter into the special relationship, which becomes a way in which you seek to restore your wounded self-esteem. 4 What basis would you have for choosing a special partner without the past? 5 Every such choice is made because of something "evil" in the past to which you cling, and for which must someone else atone.
T-16.VII.2. The special relationship takes vengeance on the past. 2 By seeking to remove suffering in the past, it overlooks the present in its preoccupation with the past and its total commitment to it. 3 No special relationship is experienced in the present. 4 Shades of the past envelop it, and make it what it is. 5 It has no meaning in the present, and if it means nothing now, it cannot have any real meaning at all. 6 How can you change the past except in fantasy? 7 And who can give you what you think the past deprived you of? 8 The past is nothing. 9 Do not seek to lay the blame for deprivation on it, for the past is gone. 10 You cannot really not let go what has already gone. 11 It must be, therefore, that you are maintaining the illusion that it has not gone because you think it serves some purpose that you want fulfilled. 12 And it must also be that this purpose could not be fulfilled in the present, but only in the past.
T-16.VII.3. Do not underestimate the intensity of the ego's drive for vengeance on the past. 2 It is completely savage and completely insane. 3 For the ego remembers everything you have done that has offended it, and seeks retribution of you. 4 The fantasies it brings to its chosen relationships in which to act out its hate are fantasies of your destruction. 5 For the ego holds the past against you, and in your escape from the past it sees itself deprived of the vengeance it believes you so justly merit. 6 Yet without your alliance in your own destruction, the ego could not hold you to the past. 7 In the special relationship you are allowing your destruction to be. 8 That this is insane is obvious. 9 But what is less obvious is that the present is useless to you while you pursue the ego's goal as its ally.
T-16.VII.4. The past is gone; seek not to preserve it in the special relationship that binds you to it, and would teach you salvation is past and so you must return to the past to find salvation. 2 There is no fantasy that does not contain the dream of retribution for the past. 3 Would you act out the dream, or let it go?
T-16.VII.5. In the special relationship it does not seem to be an acting out of vengeance that you seek. 2 And even when the hatred and the savagery break briefly through, the illusion of love is not profoundly shaken. 3 Yet the one thing the ego never allows to reach awareness is that the special relationship is the acting out of vengeance on yourself. 4 Yet what else could it be? 5 In seeking the special relationship, you look not for glory in yourself. 6 You have denied that it is there, and the relationship becomes your substitute for it. 7 And vengeance becomes your substitute for Atonement, and the escape from vengeance becomes your loss.
T-16.VII.6. Against the ego's insane notion of salvation the Holy Spirit gently lays the holy instant. 2 We said before that the Holy Spirit must teach through comparisons, and uses opposites to point to truth. 3 The holy instant is the opposite of the ego's fixed belief in salvation through vengeance for the past. 4 In the holy instant it is understood that the past is gone, and with its passing the drive for vengeance has been uprooted and has disappeared. 5 The stillness and the peace of now enfold you in perfect gentleness. 6 Everything is gone except the truth.
T-16.VII.7. For a time you may attempt to bring illusions into the holy instant, to hinder your full awareness of the complete difference, in all respects, between your experience of truth and illusion. 2 Yet you will not attempt this long. 3 In the holy instant the power of the Holy Spirit will prevail, because you joined Him. 4 The illusions you bring with you will weaken the experience of Him for a while, and will prevent you from keeping the experience in your mind. 5 Yet the holy instant is eternal, and your illusions of time will not prevent the timeless from being what it is, nor you from experiencing it as it is.
T-16.VII.8. What God has given you is truly given, and will be truly received. 2 For God's gifts have no reality apart from your receiving them. 3 Your receiving completes His giving. 4 You will receive becauseit is His Will to give. 5 He gave the holy instant to be given you, and it is impossible that you receive it not because He gave it. 6 When He willed that His Son be free, His Son was free. 7 In the holy instant is His reminder that His Son will always be exactly as he was created. 8 And everything the Holy Spirit teaches is to remind you that you have received what God has given you.
T-16.VII.9. There is nothing you can hold against reality. 2 All that must be forgiven are the illusions you have held against your brothers. 3 Their reality has no past, and only illusions can be forgiven. 4 God holds nothing against anyone, for He is incapable of illusions of any kind. 5 Release your brothers from the slavery of their illusions by forgiving them for the illusions you perceive in them. 6 Thus will you learn that you have been forgiven, for it is you who offered them illusions. 7 In the holy instant this is done for you in time, to bring you the true condition of Heaven.
T-16.VII.10. Remember that you always choose between truth and illusion; between the real Atonement that would heal and the ego's "atonement" that would destroy. 2 The power of God and all His Love, without limit, will support you as you seek only your place in the plan of Atonement arising from His Love. 3 Be an ally of God and not the ego in seeking how Atonement can come to you. 4 His help suffices, for His Messenger understands how to restore the Kingdom to you, and to place all your investment in salvation in your relationship with Him.
T-16.VII.11. Seek and find His message in the holy instant, where all illusions are forgiven. 2 From there the miracle extends to bless everyone and to resolve all problems, be they perceived as great or small, possible or impossible. 3 There is nothing that will not give place to Him and to His Majesty. 4 To join in close relationship with Him is to accept relationships as real, and through their reality to give over all illusions for the reality of your relationship with God. 5 Praise be to your relationship with Him and to no other. 6 The truth lies there and nowhere else. 7 You choose this or nothing.
T-16.VII.12. Forgive us our illusions, Father, and help us to accept our true relationship with You, in which there are no illusions, and where none can ever enter. 2 Our holiness is Yours. 3 What can there be in us that needs forgiveness when Yours is perfect? 4 The sleep of forgetfulness is only the unwillingness to remember Your forgiveness and Your Love. 5 Let us not wander into temptation, for the temptation of the Son of God is not Your Will. 6 And let us receive only what You have given, and accept but this into the minds which You created and which You love. 7 Amen.
Day Ninety Eight of #Loveland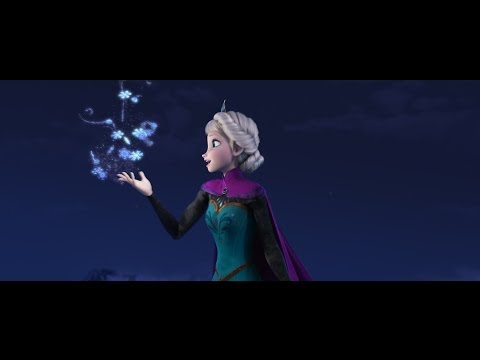 Melanie Lutz is a screenwriter and author living in Los Angeles check out more at www.melanielutz.com
Today we join in the morphic living breathing field of love.  It is a day of owning our completeness as Miracle Workers.
Allow fear to transform into love.  Join with all you meet in the ever expanding soul force mechanism of the heart.
Sit quietly allowing the truth to wash over your inner space, amplifying whatever natural expression and release wants to transform through your loving center.  Feel the inner expression of your loving self burning and bursting forth tingling through your core as the love continues to flow.  Embrace the reanimation of your soul force bringing with it an immediate explosion of love.
Live your life from this place demonstrating the powerful field of love.
Give the universe a chance to do what it does.  Work through you.  Stay in love.  Stand in the truth of who you are.  Become a miracle worker by bringing love to every occasion.
At the center of all of our beings is love.  This is a collective truth. Take this collective moment to enjoy the steps forward into this field of love.  Grab your partner, brother, child, parents hand end walk together into this next reality of Love, not fear.  Discover the truth together.
When there are more of us that are loving than are fearful practicing compassion the world changes.
This is the time of a grand, magnificent majesty of the truth where Love reigns and expands and grows.
Enjoy yourself.
Smiles,
Melanie
ps. There is a great chapter for more information and deeper reading from the ACIM
Chapter 16. THE FORGIVENESS OF ILLUSIONS – True Empathy
Day Ninety Seven of #loveland101
Melanie Lutz is a screenwriter and author living in Los Angeles check out more at www.melanielutz.com
What the world needs now is love, sweet love
It's the only thing that there's just too little of
What the world needs now is love, sweet love
No not just for some but for everyone
This is how we do it.  Love for everyone.
See the world through the eyes of love and compassion.
In thinking with loving thoughts in the presence of the divine, we unhinge our perceptions, allowing love the privilege of seeing you through what blocks your site.
The beautiful thing in all of this is the way that whatever old energies that are flowing out of and releasing from our systems is clearing the way for complete freedom and trust.
Find a place to sit and be within your heart
Fill your mind and heart with love.
Enlightened thinking lives in that place within.
That seat of wisdom where we are transformed into our soul's code in action.
Exploding in light, sparkles of light ever flowing from our heart center.
Love is all.  Love is all that is real.
Going forward, enjoy who you are, and love with all your heart.  All the time.  Enjoy.
Day Ninety Six of #LoveLand101
For further loving insights – ACIM Lesson
There is no love but God's.
Perhaps you think that different kinds of love are possible. Perhaps you think there is a kind of love for this, a kind for that; a way of loving one, another way of loving still another. Love is one. It has no separate parts and no degrees; no kinds nor levels, no divergencies and no distinctions.  It is like itself, unchanged throughout.  It never alters with a person or a circumstance.  It is the Heart of God, and also of His Son.
Melanie Lutz is a screenwriter and author living in Los Angeles check out more at www.melanielutz.com
Lyrics by Hal David and Music Burt Bacharach wrote What the World Needs Now sung by Jackie DeShannon.
True friendship is a plant of slow growth, and must undergo and withstand the shocks of adversity, before it is entitled to the appellation.  –George Washington
Washington was a passionate gardener and spent many hours tending such at his home in Mount Vernon.  A man who did what was necessary and lead an army of miscreant dreamers to defeat the British Army and establish a new republic is nothing short of a bright light of inspiration.
The Bible
offers two notable examples of friendships. The first is that between Jonathan and David, in which Jonathan walks a slender tightrope between his loyalty to his friend David and his devotion to his father Saul. The second is that between Ruth and Naomi, which gives us the beautiful verse that has been adopted by lovers but in its spirit holds the heart of true friendship….
"Wither thus goest, I will go, and where though lodgest, I will lodge; thy people shall be my people, and thy God my God, where thou diest, will I die, and there will be buried: the Lord do so to me and more also, if ought but death part thee and me."
Samuel Johnson
, who knew the fragility of friendship and said that "life has no pleasure higher or nobler than friendship," tended to place friendship on the same level of significance as marriage a joining with a brother in a space of safety and joy and peace.
Take the time to appreciate the friends in your life.  Tell your friends often how much you love them and find occasion to celebrate them whenever you get a chance.
"We cannot tell the precise moment when friendship formed. As in filling a vessel drop by drop, there is at last a drop which makes it run over; so in a series of kindness there is at last one which makes the heart run over."
Allow your heart to run over, drop by drop, today and everyday.
In honor of the upcoming Muppets movie You Gotta Have Friends.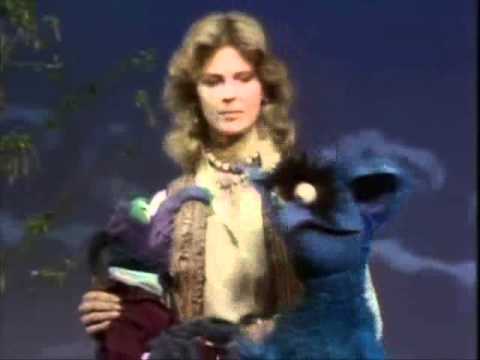 .
Muppets Most Wanted opens everywhere 3/21…
Day Ninety Five of  #LoveLand101
Melanie Lutz is a screenwriter and producer living in Los Angeles check out more at www.melanielutz.com
As the Talmud states "he who saves one life saves the world entire."
We are all bound by a single thread that connects all of humanity. Do not stand idly by when there is an action that is loving to make, that can change the course of human destiny. Do your part every day to participate in the Loving movement of community. To demonstrate 'justice is what love looks like when it speaks in public.'
The one life you save is always your own.
Give all you can and give a little more.  Make today the day that you love fully and wholeheartedly in every encounter. Make it the day that no part of your loving center is unexplored.
From Steven Speilberg's Schindler's List final scene as Ben Kingsley and Liam Neeson resolve what has come before. Beautifully shared, wonderfully touching and at its heart compassionately relating a deep truth.  "He who saves one life saves the world."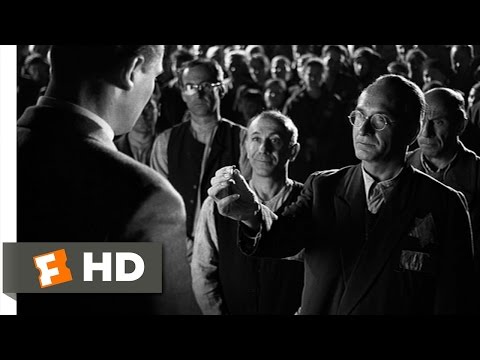 Day Ninety Four of #LoveLand101
Melanie Lutz is a screenwriter and author living in Los Angeles check out more at www.melanielutz.com
When I started Love Land it was for one reason, to complete a promise from a voice that would not quit, repeating over and ever from that inner space of hearing …
For the next 100 days…
I am going to consider the possibility that there is another way.
I won't talk about war, I will feel peace.
I won't talk about what isn't working. I will experience what is.
I won't complain about what people don't do. I will appreciate what they do.
Cura Et Labore "with care and work"
I am going to allow myself to be uplifted.
And. Be willing to see change. In a new light.
In what's remembered.
Now.  93 days in I have experienced the miracle.  Sitting in a bar in Los Angeles meeting with a client putting the finishing touches on a writing project I heard something new, something into the heart of what the exercise of listening to my intuition represented.  I almost couldn't believe it.  I asked her to repeat it back to me.
"You know how this makes me feel.  At the center of my being is love."
93 days of loving thinking in, of choosing to see everything differently had culminated in a surprise.   The person sitting with me had mirrored back the truth of my being, the answer to why I was being asked to take on this particular task by the universe.  In the commitment is the reveal and in the reveal is all the healing.  There is no hiding only healing with love.  This coming to a truth gave me a serious case of the chills, which is my reaction when someone shares a deeply held truth, at the center of my being is love.
Love is the beginning and end of everything.
At the center of each of our being is love and this is where we get to meet again and again in freedom and understanding that this love is all there is.
What we look at we find.  Our actions and thoughts always have consequences. Make your thoughts and actions count.  Make them Loving. Look at what you are plugging into, what you are putting your energy towards and from what space in your being it emanates.  Is it from your head or your heart? Is it fear or is it Love? Is it bringing you peace or making you crazy? When the scripture says "Pride goes before destruction, and a haughty spirit before a fall." It speaks directly to the emotions that create the rubble of our lives.  Let go of the pride and fear and ask yourself "If I look at this situation with Love — what is the truth?"  "If I choose to see this differently, choosing peace what am I really seeing?"
Develop a trinity of Love. Allow patience acceptance and serenity to flow through you, offering the cornerstone in your psyche necessary for forgiveness and acceptance creating sustained inner peace nourishing every aspect of your being.
This form and practice of heart centered compassionate positioning around an issue is an open source in constant connection to your highest self. Compassionate positioning means creating a way through the darkness where you are able to be in a space of compassion and Love and look into the eyes of those who are suffering and feel their suffering without losing your center. When you know your own center, you are in stillness with the truest sense of your being allowing you to understand in every situation the space you are holding, and from that space you remember your job is to extend Love. You are not taking on another's karma, you are merely dealing with your own, and in your knowing of this one detail, you allow other people to grow into their knowing.
Any student of history will tell you that America is made up of the most diverse collection of races, religions, beliefs and peoples. Why? America was the new land, holding the promise of a new age, it remained the last melting plot available on our precious planet to leave behind the oppressions of tyranny. But, as anyone who has ever had to face their demons or "train their dragon" will tell you, running from your fears or the fears of the collective does not make them go away. Fears exist to be met and faced and understood so they can be freed from ruling our unconsciousness behaviors.
Because we live in the land of the free and the home of the brave does not mean we do not have to practice what we preach, that we are not suffering from the afflictions of humanity, that we didn't murder, and oppress, and cheat and steal, that we didn't make decisions that were based in personal fears.  Freedom is a discipline we apply everyday because every man brings with him and plays host to his own terrors projecting those terrors into the consciousness of a society. It is each individuals personal journey to transcend beyond these lower thinking forms exercising bravery in the quest to be free, rising above the battlefield and baring witness to the truth.
While our history has blemishes that we continue to atone for; the slaughter of the Native Americans, the entitled slavery of a beautiful race of people, women's suffrage, civil rights, bank oligopoly, corporate raiding, seething greed, there is one thing that remains constant — faith in the "better angels of our nature." A space where whatever unjust, not right minded human afflictions are taking place that we are willing to see the truth and hold the space for new possibilities, to look at things in a different way, to argue yes, but then to see the light and be a clear and present source and beacon of truth so this mass collection of "discordant elements" as William Wordsworth stated could "move in one society." One society embracing each others differences in love and opening to the highest possibilities of peace for all humanity.
Getting a little biblical (and who doesn't love the bible)– from the Sermon on the Mount. "Therefore everyone who hears these words of Mine and acts on them, may be compared to a wise man who built his house on the rock. And the rain fell, and the floods came, and the winds blew and slammed against that house; and yet it did not fall, for it had been founded on the rock."
You can build your house on the rock of truth or the sand of your fear.  We are all blessed with a choice.
Intention to see and be love. The commitment to make that the bottom line.  Changes everything.  Keep saying yes~!
In the deep tradition of the inspiration of Flight of the Soul enjoy this healing modern dance movement by choreographer/dancer Elena Sophia Kozak of Critical Mass Dance Company entitled Dove's Prayer / Oraciones del Palomar.  Give over anything that might be weighing you down, find your inner joy and allow your spirit to fly, today and everyday.
Day Ninety Three of  #LoveLand101
Melanie Lutz is a screenwriter living in Los Angeles check out more at www.melanielutz.com
What do Epiphanies have in common?
They are openings in the chaotic projection of daily life.  They are awakenings to the truth of the authentic self.
As the world makes a shift
We need a space to remember
Great moments happen in the instant of saying yes. Remain awake with me to the deeper truth where bliss rains.
Transformation and the ascension of the soul is  a universal experience where the truth lives through the story
As Joseph Campbell talks about the most powerful story you will ever tell is the life you are living.
Interconnected
Getting bare
Loving everything.
Being grateful for what you have, carrying the torch of possibility by being willing.
Change your language with love and change the conversation.
Lighten up.
Love your story
Live the magnificence of who you are.
Live your story and love the future.
With Heart.
Willing to suspend the limitations to create an opening that brings enlightenment and shifting
Fed by the season
Reveal
Nourished
In the natural order with what is happening
Working with the natural rhythms of the universe
Having fun
Enjoying the newness of now.
smiles,
Melanie
Day Ninety Two of  Melanie Lutz's #LoveLand101
Melanie Lutz is a screenwriter, author, and poet living in Los Angeles check out more at www.melanielutz.com
Listen to your heart,
Make loving attempts at kindness and forgiveness.
"Break open your personal idea of yourself
to taste the story of the nutmeat soul.
Voices come from that rattling
against the outer shell.
The nut and the oil inside
have voices that can only be heard
with another kind of listening.
If it weren't for the sweetness of the nut,
the inner talking, who would ever shake a walnut?
We listen to words
so we can silently
reach into the other.
Let the ear and mouth get quiet,
so this taste can come to the lip.
Too long we have been saying poetry,
talking discourses, explaining the mystery
 outloud.
Let us try a dumb experiment."
Rumi had it down, 'explaining the mystery outloud' allowing that inner expression to radiate outward and let it flow with the rich nourishment of source.
Take today (and every day) to enjoy the 'dumb experiment' in being loving.  Take no prisoners in your efforts at being Love.
Enjoy.
Lots of Love,
Melanie
"The world is too dangerous for anything but truth and too small for anything but love" William Sloane Coffin, Jr. chaplain of Yale University
I strongly hold you in my heart, soulfully breathing in and out, radiating happiness, dancing in the truth, drinking deeply from the cup of life.  Singing my song.  
Instead, speaking the truth in love, we will in all things grow up into him who is the Head, that is, Christ.  New International Version (©1984) Ephesians 4:15
  The physical eyes don't always represent the truth.  Our human feelings are gifts to promote deeper inquiry.  Stand on the grounds in what you know to be truth as the bible says 'Blessed are those who have faith who can not see'  with patience for all the miracles bursting in each moment to unfold.   Have faith in love.  Stand in and on what you know.  Own it.  Live from that space.      Revel in its Power as you identify with the realm of love in wholeness, heir to a world reborn.  
For he chose us in him before the creation of the world to be holy and blameless in his sight. In love.   Ephesians 1:4 
  The awareness of oneness. The truth of all things transforms the mortal, human plain in every situation.
May your authentic expression blaze forth with each breath you take reminding you to fiercely answer the call of your being.  To connect to source.  To live fully in the light of the truth reflecting the beauty that lies waiting alertly and brilliantly for you to sing your song, dance your dance and express yourself. Your way. Look at everything and you will see there is love.
Enjoy Kenny Loggins singing Celebrate me Home. Day Ninety of #LoveLand101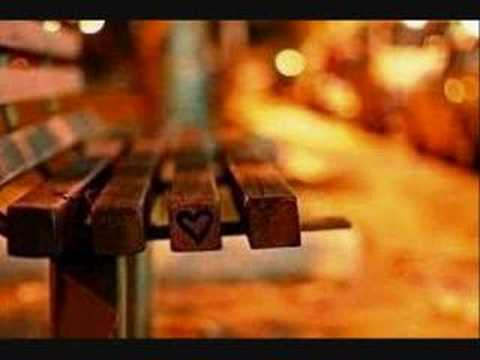 Melanie Lutz is a screenwriter, author, and poet living in Los Angeles check out more at www.melanielutz.com