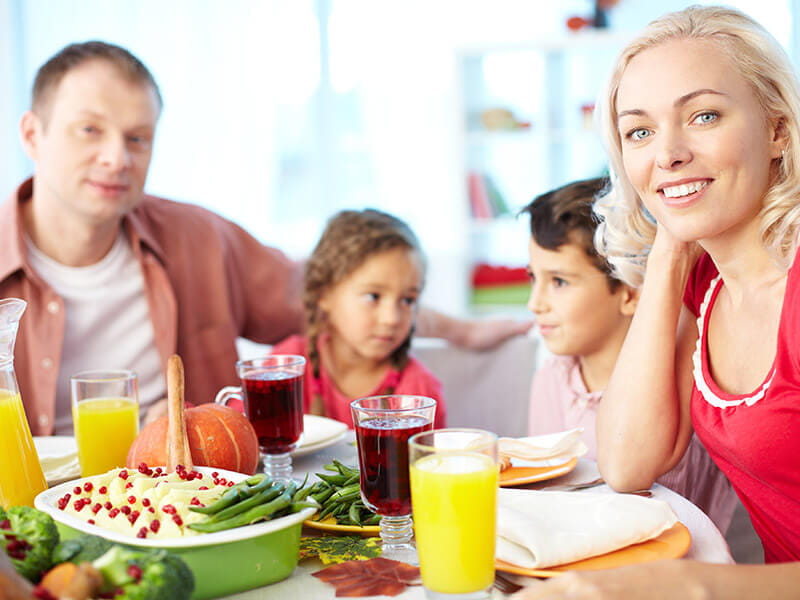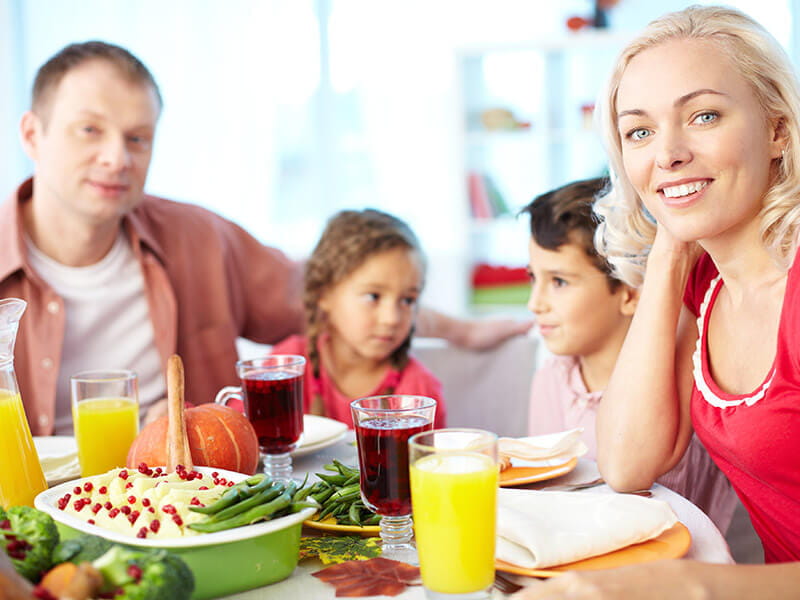 Hello to all moms! We know you are busy and are probably running about as you read this piece. But making dinner doesn't need to give you anxiety when time is super tight. While there will be some work involved, these recipes won't scare you into buying another pizza tonight in a pinch. Here are 6 recipes that are tasty and can be done in no time. 
Fast Skillet Chicken Cacciatore
Need a quick chicken dinner? Purchase lean chicken breasts so they cook in less than 20 minutes, My Recipes suggested. You will need the following ingredients to make this yummy chicken cacciatore meal.
Ingredients:
1 1/2 tablespoons olive oil
1 1/2 teaspoons finely chopped fresh rosemary
1 teaspoon finely chopped garlic 
1/4 teaspoon freshly ground black pepper 
4 (6-ounce) skinless, boneless chicken breast halves
1 cup thinly sliced onion 
1 cup thinly sliced red bell pepper 
1/2 cup thinly sliced green bell pepper 
1 (8-ounce) package cremini mushrooms 
1/2 cup dry red wine
1/2 cup coarsely chopped fresh basil, divided
1/4 teaspoon crushed red pepper
1 (15-ounce) can of crushed tomatoes
Instructions:
Combine 1 1/2 teaspoons oil, rosemary, garlic, salt and black pepper in a small bowl, stirring with a whisk. 
Rub oil evenly over chicken. 
Heat a large skillet over medium-high heat.  
Add chicken to pan; cook 2 minutes on each side 
Remove chicken from pan. Add remaining 1 tablespoon oil to pan; swirl to coat. Add onion, bell peppers, and mushrooms; cook 4 minutes, stirring occasionally.
Add wine and then cook 1 minute or until liquid is reduced by half.
Stir in 1/4 cup basil, crushed red pepper, and tomatoes; cook 1 minute. Return chicken to pan; turn to coat. Reduce heat; cover and simmer 15 minutes or until chicken is done.
Sprinkle with remaining 1/4 cup basil.
Lazy Casserole
Now, the name of this recipe has to be a favorite for your weekends! It's called lazy for a reason.
Ingredients:
4 sausages (beef or pork)
1 pound potatoes, 1/2 pound carrots
1/2 bell pepper
1 large onion
1 fennel bulb
2 garlic cloves
2 tbsp oil, freshly cracked black pepper
1 1/2 tsp Italian herbs
1/2 cup chicken broth and 4 tbsp balsamic vinegar
Instructions:
Cut up all vegetables and place in a pan. Use a big bowl to combine the oil with the Italian herbs, grated or chopped garlic and chicken broth. 
Pour mixture over vegetables.
Cover the tray with aluminum foil and pop it in a preheated oven.
Bake at 450 degrees for 45 minutes. Cut sausage and brown.
Once vegetables are tender, add browned sausage and cook for 20-25 minutes.
Turkey Chili
The Food Network and Food Network Magazine has a great recipe for simple turkey chili that can be made in 20 minutes. Perfect for those winter days or when you need some comfort food.
Ingredients:
1 tablespoon vegetable oil
2 tablespoons tomato paste
2 tablespoons chili powder
1 teaspoon ground cumin
1 green bell pepper, roughly chopped
5 scallions, sliced (white and green parts separated)
1 pound ground turkey
1 28 -ounce can diced fire-roasted tomatoes 
2 cups low-sodium chicken broth
1 15 -ounce can black beans, drained and rinsed
1 cup crushed tortilla chips, plus more for topping
Instructions:
Heat the vegetable oil in a large pot over medium-high heat.
Add the tomato paste, chili powder and cumin and cook, stirring, until the mixture darkens, about 1 minute.
Add 1/2 cup water, the bell pepper, scallion whites and 1 teaspoon salt. Cook until the bell pepper is crisp-tender, about 4 minutes.
Add the turkey and cook, breaking up the meat with a wooden spoon, until cooked through, about 4 minutes. Stir the tomatoes, chicken broth, beans and crushed tortilla chips into the pot; bring to a simmer.
Partially cover and cook, stirring occasionally, until thickened, 10 to 12 minutes. Stir in all but a few tablespoons of the scallion greens and season with salt.
Top with more crushed tortilla chips, sour cream, cheddar and the remaining scallion greens.