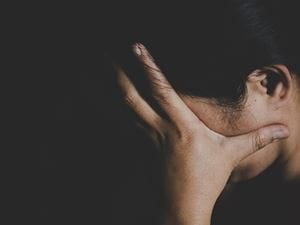 Shutterstock.com
Funerals are filled with grief and pain, but hope is also involved. God and heaven naturally come to mind while at a funeral. You and the bereaved need the comfort that the Bible's message can provide. Understanding what the Bible says about death and funerals can help you and other mourners grieve while keeping hope alive. Here are some comforting Bible verses for funerals and different ways to comfort the grieving at a funeral.
What does the Bible say about funerals?
The Bible defines funerals as a way to honor and remember the dead and as reasons to bring us closer to our eternal God. People mourn the deaths of their loved ones through funerals in the Old and New Testaments. They sing funeral songs, pray, and even tear their clothes in sorrow. One of Jesus' most-known miracles occurred at a funeral, while another happened at the grave of someone who Jesus was grieving.
Luke 7:11-17 depicts how Jesus brought a widow's son back to life as he was moved by compassion at her son's funeral. In John 11:1-44, we learn about the death and resurrection of Jesus' friend Lazarus. Jesus cried while grieving Lazarus at his grave. Then, Jesus brought Lazarus back to life to strengthen people's faith. These unique occasions exhibited God's power over death, while other biblical funerals showed the importance of looking to God for comfort and the reality of grief. The Bible reassures us that death is part of life, but God gives our souls eternal life with Him in heaven.
Uplifting Bible verses for funerals.
Here are some Bible verses for funerals that can soothe you and others who are grieving.
"Do not let your hearts be troubled. You believe in God; believe also in me. My Father's house has many rooms; if that were not so, would I have told you that I am going there to prepare a place for you? And if I go and prepare a place for you, I will come back and take you to be with me that you also may be where I am" – John 14:1-3.
"Jesus said to her, 'I am the resurrection and the life. The one who believes in me will live, even though they die. and whoever lives by believing in me will never die. Do you believe this?' – John 11:25
"Who shall separate us from the love of Christ? Shall trouble or hardship or persecution or famine or nakedness or danger or sword? As it is written: 'For your sake, we face death all day long; we are considered as sheep to be slaughtered.' No, in all these things, we are more than conquerors through him who loved us. For I am convinced that neither death nor life, neither angels nor demons, neither the present nor the future, nor any powers, neither height nor depth, nor anything else in all creation, will be able to separate us from the love of God that is in Christ Jesus our Lord." – Romans 8:35-39
"The LORD is my shepherd; I lack nothing. He makes me lie down in green pastures. He leads me beside quiet waters. He refreshes my soul. He guides me along the right paths for his name's sake. Even though I walk through the darkest valley, I will fear no evil, for you are with me; your rod and your staff, they comfort me. You prepare a table before me in the presence of my enemies. You anoint my head with oil; my cup overflows. Surely your goodness and love will follow me all the days of my life, and I will dwell in the house of the LORD forever." – Psalm 23:1-6
"If we live, we live for the Lord; and if we die, we die for the Lord. So, whether we live or die, we belong to the Lord." – Romans 14:8
"Praise be to the God and Father of our Lord Jesus Christ, the Father of compassion and the God of all comfort, who comforts us in all our troubles so that we can comfort those in any trouble with the comfort we ourselves receive from God." – 2 Corinthians 1:3-4
Other ways to comfort mourners at a funeral.
There are other ways to comfort those grieving at a funeral besides reading God's Word together.
Pray together.
Talking to God can help you connect with His presence, so feel free to pray together in any way. There's no method to follow. Express your honest feelings and thoughts, ask God for what you need, and thank Him. If you're uncomfortable praying aloud, you can also pray silently together. You could also pray for people instead of praying with them. Do whatever is helpful and most comfortable for you. God will answer your prayers at the best time in the best way.
Reminisce about your loved one.
Stories can help you celebrate the life of the deceased whose funeral you're attending. Don't hesitate to share your favorite stories about them, and enjoy listening to the stories that others tell. Jesus told stories often, and storytelling is a great way to learn significant lessons since they get people's attention. Think about your loved one's life and remember stories from it that will inspire those around you.
Talk about heaven together.
A funeral is a great place to honor the reality of heaven, which God extends to all souls who are close with Him. Discuss heaven with other mourners, especially if you know your dearly departed trusted Jesus. God typically sends signs from heaven to soothe the grieving after prayer. By discussing heaven with fellow mourners, you could start to imagine your loved one in heaven with God living the best life.
Funeral Bible verses highlight the hope that God gives all believers. Even when you and other mourners feel the deep pain of grief, you can experience God's deep love as you look to Him together at funerals. When our loved ones die, funerals are a great way to celebrate their life and reminisce on the good times you shared.