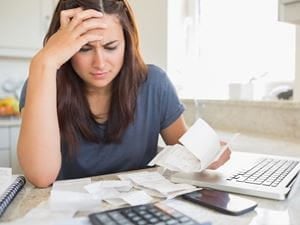 Shutterstock.com
If you're looking for a financial planner or advisor, you're probably looking for someone to help you figure out how best to save, invest and grow your money. But where do you start especially when there's so much you don't know and you're not even sure where to start?
There are many types of financial planners that can help you tackle a specific financial goal like purchasing a home or guide you in making wise financial decisions concerning your money and assets. While many people can call themselves financial planners, this title doesn't make them an expert. So how do you begin to find the right person to guide you in your financial decision-making? Here are seven steps to choosing the right financial planner.
Know What You're Looking For in an Advisor
One thing you'll probably be looking for in an advisor is the amount of experience they have. Look at how long they've been in practice and what was their previous experience. While their educational backgrounds are important, what's important first and foremost is they have the experience in dealing with real life financial situations.
Another thing you'll want to look for in an advisor is their credentials. While there are several licenses and certifications an advisor can have (CFP, CFA, CPA, and ChFC), the CFP (Certified Financial Planner) is likely the person you'll want to assist you. What sets these advisors apart is the fact that they have several years of experience. In order to become a CFP, they also take an extensive course and pass a six-hour exam. After they are actually certified, they must continue their education while also being held to strict ethical standards.
This brings us to the final thing to focus on – ethics. Make sure to check and see if they have any legal marks against them. This includes investigations, bankruptcies, criminal charges or unpaid liens.
Know the Planner's Pay Structure
A major thing you should consider is the planner's pay structure. For the most part, you typically want to stay away from commission-based advisers. These planners are generally trying to push a certain life insurance package or mutual fund if they're getting a piece of the revenue which can lead to some shady outcomes. It's also important to note that fee-based advisors aren't always the best. Let's say they are earning 1 percent of your annual assets. These advisors may be less likely to encourage you to liquidate your investments or purchase a big home even if these are the right moves for this point in your life because they know their fee would decrease.
Make Sure Integrity is Important
A financial planner's professionalism, honesty and abilities to achieve your goals are important. CFP professionals are encouraged to act in a professionally responsible manner based on the CFP Board's strict Standards of Professional Conduct. When you know your planner takes those duties and responsibilities seriously and places their principles over financial and personal gain, you are setting yourself up for a wonderful relationship.
Make Sure Priorities Are Aligned
It's important that you and your financial adviser are on the same page, especially when preparing for retirement. You should be looking for trustworthy, experienced and credentialed professionals who focus on providing strategies and services that will help you become more confident in your income planning. The professional that you need will be able to provide the guidance and objective judgment needed to help you achieve your financial goals.
Beware of Predictions of Marketing-Beating Brags
If one of the first things a planner shares is predictions of marketing-beating performance, you should beware. These guarantees can't be made and anyone who is trying to may be taking risks that you probably wouldn't want them to. A good financial planner should be committed to giving you good advice across a variety of issues, not focused solely on investments. They should also be asking you how many risks you'd like time take, how long you envision investments and helping you achieve your goals, even when the economy is down.
Beware of Online Schemes
While there are many valuable resources online, not all of the information online is credible. One great way to evaluate a financial planner's credibility is to search the site's "About Us" page. Also, look at the website's url. Generally, if it ends in .edu or .org, it is an extension used by educational institutions and nonprofits. These tend to be viewed as more reputable.
Don't Be Afraid to Ask Questions
There are a lot of financial planners out here who offer different features and some of the things they offer can be quite confusing. Don't be afraid to ask important questions or to investigate what they're offering. Some of these questions may be difficult but any professional with strong credentials should be able to answer them. Be sure to understand all of your options – the details, the benefits and the restrictions. Your financial future is important so you can never ask too many questions.
If you're wondering if you should use a financial planner, it really comes down to how you want your money managed. While it may be intimidating to think of someone coming in to help you manage your money, but it's valuable, especially when you get older, busier and more financially sound. At this point in your life, your financial goals and options get more complicated. A financial planner can help you not only make wise financial decisions, but also save you a good amount of time.