We are all going through troubling and difficult circumstances. There are times when you may feel like God is far away. You may even feel like you can accomplish things without Him at the helm of your life. Usually, when we have this mindset, we have started to drift away from God, or we may not trust the plans He has for us. These moments make us feel like God is far away, but He is even closer than you think. God is there to help us through life's most challenging troubles. The Bible says, "The righteous cry out, and the LORD hears them; He delivers them from all their troubles. The LORD is close to the brokenhearted and saves those who are crushed in spirit" (Psalm 34:18). God promises us victory through our faith. Here are seven reasons life without God is meaningless.
---
We wouldn't know the true meaning of love.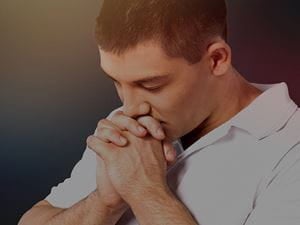 Shutterstock.com
Ultimately, God shows us the true meaning of love through His Son, Jesus' death on a cross. This is how deep God's love runs for us. There isn't a decision we can make or a sin that we commit that will cause God to love us any less. First John 2:1 says, "See what great love the Father has lavished on us, that we should be called children of God! And that is what we are! The reason the world does not know us is that it did not know Him." Anytime we are facing a tough situation, we should think about the love God has for us. There is no reason for God to be superficial about His love for us.
---
---
We wouldn't witness miracles.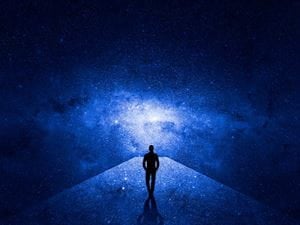 Shutterstock.com
One of the powerful things about miracles is that they dramatically change people's lives. They also strengthen our faith. While having great faith doesn't always mean that miracles will happen, many people can witness their faith through the miracles they witness. The Bible points to the reality that miracles are real and happening every day. The Bible tells us, "He is the One you praise; He is Your God, who performed for you those great and awesome wonders you saw with your own eyes" (Deuteronomy 10:21). These miracles can help us see the miracle-working power occurring around us. These miracles can be big or small. Without God, there would be no miracles.
---
God wouldn't be able to carry us through the storms of life.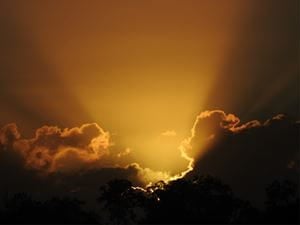 unsplash.com
There is no trial that we have to face alone. God helps us to see that the struggles we encounter in life can make us stronger, and there will be many. God carries us through life's storms because of His deep love for us. Isaiah 43:2 says, "When you pass through the waters, I will be with you; and when you pass through the rivers, they will not sweep over you. When you walk through the fire, you will not be burned; the flames will not set you ablaze." The difficult situation you may be enduring now is preparing you to be stronger later. God is using that very trial to produce greater strength and faith if you allow Him to. The pain you are going through at this very moment has a purpose, even if it is difficult to understand right now.
---
---
There would be no perfect plan for our lives.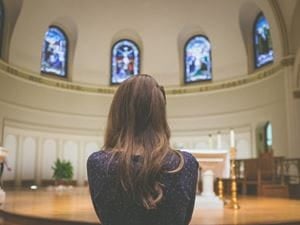 Unsplash.com
God has a perfect plan for your life. Jeremiah 29:11 reminds us of this, "For I know the plans I have for you declares the Lord, plans to prosper you and not to harm you. Plans to give you hope and a future." God knew exactly what He wanted for your life before you were even born, and these plans were for good. If there was no God, there would be nobody to create that special plan for you. There will be times in your life when it seems like God's plan is never in line with the plans we have for ourselves. While it can be tough to understand why things are going the way they are in your life, remember that God's plans are always perfect. God reveals these plans to us step by step as He is teaching us every day to walk by faith, not sight. This is why we must practice patience and trust in God's timing entirely.
---
There wouldn't be someone always there by our side.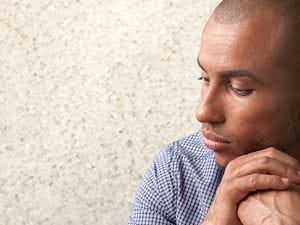 Shutterstock.com
There is never a time when God isn't by our side, and He doesn't have plans to leave you anytime soon. There will be moments when you feel like the people you love the most have abandoned you. There will be times when you feel lonely and lost. Even when we feel like there is nobody there, God is still present. When we're lost or facing our most troubling hours, we can turn to God. It's imperative that in these moments, we don't lose faith or hope. First Peter 5:10 says, "And the God of all grace, who called you His eternal glory in Christ, after you have suffered a little while, will Himself restore you and make you strong, firm and steadfast." In this very moment, you may feel like you are alone, but God reminds us, He is there. The Bible promises that Jesus will fight for us. The only thing we need to do is practice stillness. Trust in God's active presence in your life, and He will never forsake you.
---
---
God wouldn't be there to heal our wounds.

unsplash.com
While there may be doctors on this earth, God is called the Great Physician for a reason. There are tons of accounts of Jesus healing people during His ministry. This is because God sent Jesus to heal the brokenhearted. He is present to bring us the total restoration of mind, body, and spirit. Jeremiah 30:17 says, "But I will restore you to health and heal your wounds,' declares the LORD." There is healing that can only occur in our lives through God's power. Our Father wants us to be aware that He is the One who can make us whole. The wonderful part is that when God restores us, our lives are renewed. If you trust in God's healing power, your life will become anew.
---
There wouldn't be someone there to hear our every need.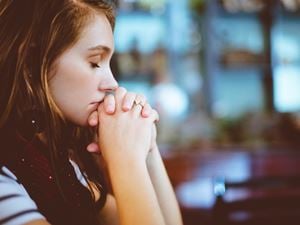 Unsplash.com
God is always listening to us. He hears our every need. He is right there when we call on Him. Life has little meaning if there isn't someone there to hear the needs of our hearts. There will be times when you feel like God isn't listening, but you should never doubt that He is. The beautiful thing about God is that He is always tuning into our concerns. There are times when you'll think He's not listening because He's not answering your prayer the way you want in your time. Often, God is responding and giving us the truth we need. You simply need to turn the volume of the world down. Being able to hear God's voice gives life an entirely new meaning.
---
---
God makes our lives complete. Our Heavenly Father understands how He understands the difficult situations we face and will always see us through them. If you are dealing with stress or turmoil in your life, remember that God is there. He is present, even if you're not in a place to acknowledge that. God will stay by your side, even when you're upset with Him and feel like you're at your lowest point. He will never leave or forsake you because He cares for you.