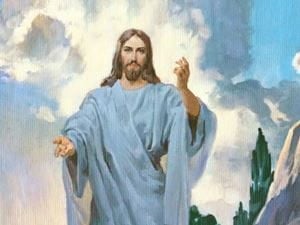 Christ the King Sunday, officially called 'the Feast of Christ the King' and also referred to as 'the Solemnity of Our Lord Jesus Christ, King of the Universe' is a feast day that celebrates the full authority of Christ as King and Lord of the universe.
The feast was originally celebrated on the final day of October, the day before All Saints' Day. Pope Paul VI moved the feast to the last Sunday before Advent in 1969 to highlight the day's importance. This would fall in November. Churches that use the Revised Common Lectionary honor 'Christ the King Sunday' as the final Sunday of the liturgical year. This includes most major mainline Protestant groups.
One of the reasons this date is so fitting is because the liturgical year begins with Advent, which is the season of awaiting the coming of Christ. Observing Christ the King Sunday at the end of the liturgical year celebrates and emphasizes the Kingship of Christ.
Many Christians don't know the history of the title "Christ the King." The feast is actually a relatively new addition to the liturgical calendar. However, referring to Christ as "King" is not new.
There are countless passages throughout the New Testament where Jesus is referring to as "King." Some of these include Matthew 27:11 which says, "Now Jesus stood before the governor; and the governor asked him, "Are you the King of the Jews?" Jesus said, 'You have said so.'" Another passage is First Timothy 1:17 which says, "To the King of ages, immortal, invisible, the only God, be honor and glory for ever and ever. Amen." Revelation 19:6 also says, "On his robe and on his thigh he has a name inscribed King of kings and Lord of lords." From these passages, we see that "King" was one of the earliest titles given to Jesus Christ.
This title is not that of an earthly king which so many Jews were expecting because they were awaiting someone to overthrow the Roman rule and be the earthly king of Israel. This was the title of a spiritual king. Christ's Kingdom is in heaven. His title as King does not bind Him to earth alone. Ultimately, on this day we recognize the higher authority of Christ.
The first Feast of Christ the King was instituted by Pope Pius XI in 1925 and was to be celebrated throughout the universal church. This feast day was in response to the increasing denial of Christ as king and the rise of secularism throughout Europe. During this period, many Christians including Catholics doubted not only Christ's authority, but also His existence. They were also denying the Church's power to continue Christ's authority. This was also a time when dangerous dictatorships were emerging in Europe and beyond. As Pope Pius and other faithful Christians began to see the respect and reverence for Christ's authority diminishing, this feast was put in place to reaffirm and refocus faith and respect in the kingship of Jesus.
Some of the major roles of a king are to protect the poor and protect the kingdom. Christ did this and more. Jesus focused on the poor and marginalized during His earthly ministry. While He was a king, he embraced the lowly and called the disciples to do the same. There are countless examples in the Bible of His commitment to helping those in need, and His desire for us to model the same love in our lives. Jesus warns us about ignoring those in need. John 3:17 tells us "If anyone has material possessions and sees his brother in need but has no pity on him, how can the love of God be in him?". We have a calling to help those who need help most.
God's love is shown through Jesus Christ and love was exemplified in all of Jesus decisions and acts, including his death on a cross. John 3:16 tells us "For God so loved the world, that he gave His only Son, that whoever believes in Him should not perish but have eternal life." Romans 5:8 reminds us that "God shows His love for us in that while we are still sinners, Christ died for us." There is no love greater than this and it open to all of those who believe.
Jesus performed many miracles during His earthly ministry and these acts illuminated not only His power as King, but also His love. He performed so many miracles that He was recognized as a miracle worker, and few, including His challengers, doubted His ability to perform miracles. He is still performing miracles in our lives each day. It's important that we remember this.
We know from Scripture that Jesus is the way and as a spiritual King, He provides direction to His Kingdom on earth and in heave. John 14:16 says, "Jesus answered, "I am the way and the truth and the life. No one comes to the Father, except through Me." It's important that we recognize His authority so that we can determine own spiritual direction. We know that when we make Jesus the focus of our lives, we have direction. He navigates our life. When we are lost spiritually, we have no idea where we're going. Remember, Jesus is not "a way" but "the way". Jesus is not just "a king" but "the King." Our call as Christians is to follow and honor His rule.
As a Christian, we are called to recognize Jesus Christ as King of Kings, the Messiah, Emmanuel, Lord and Savior, and the Bread of Life, among other names. John 8:12 tells us that Jesus is the light of the world. Whoever follows Him will not walk in darkness, but have the light of life. While we celebrate Jesus and the ways He has been a light in our lives life, on this day we should also recognize that there are many people who are lost in a world of darkness.