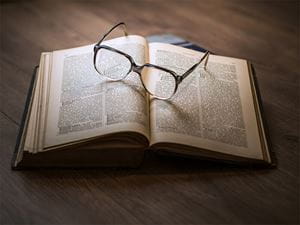 unsplash
The Bible is full of wisdom but there are many passages that are misunderstood, particularly around wealth and poverty. The same goes for Jesus' words. While the teachings of Jesus only lasted around three years prior to His death, in that short amount of time a tremendous world of truth, myth, legend and superstition was built around Him. Even though Christians share a certain set of beliefs that they hold as essential to their faith, there are a wide range of interpretations and opinions when studying the Bible. Today, readers and carriers of the message often hear particular verses and passages in ways they were not intended to be heard. While the Bible is often quoted, it is just as often misquoted. Too often, people turn to the verses they want to hear, and pull out what they want to from them instead of paying attention to the context of the verse. Nothing's wrong with being drawn to a specific line of Scripture, but it's important that you know what the verse really means, particularly if you are living by the Word and professing it to others. Here are three Bible passages about wealth and poverty that are often misunderstood. Learn what Jesus was really trying to communicate.
Matthew 6:19
When Jesus said, "Do not lay up for yourselves treasures on earth" (Matthew 6:19), the term "lay up" is often believed to mean "having possessions." But it did not simply speak of having possessions, but of your possessions having you. The term "lay up" is better understood as a hoard. In this passage, Jesus is not saying that it is wrong to have things as many often believe. He was warning against becoming materialistic or letting things become more important than God. God created us to love people and use things, but a materialist loves things and uses people. Jesus did not lift up poverty as some great virtue. In fact, only one time did He tell someone – the rich young ruler – to sell his possessions and give to the poor. The rich young ruler was possessed by his possessions. When Jesus said, "If you want to be perfect, go, sell what you have and give to the poor, and you will have treasure in heaven; and come, follow Me" (Matthew 19:21), the Bible says that he went away sorrowful. This was a test to see whether God was more important to him than his things.
Luke 10:30-27
Parables are familiar to many people, but not always correctly understood. One commonly misunderstood parable is the very familiar parable of the Good Samaritan. We all know what it means when you call someone a "Good Samaritan." That generally means that someone shows kindness, mercy, compassion, care to some other person in need. However, during the time, the Samaritans were not thought of as such. In addition to our popular misunderstanding of the Samaritan, the parable of the Good Samaritan is largely misunderstood. The story is not to make people feel guilty about not giving their money to poor people. It's not to make people feel guilty about not taking care of those that are suffering. This story is designed to make people feel guilty for not loving God perfectly and loving others perfectly, and then running to the One who alone can provide forgiveness for that sin and eternal life.
Matthew 6:31-32
Whether you're in a place of financial abundance or in a place of poverty, every day is an opportunity to strengthen our trust in God and remember that He is looking out for our good. He cares about our needs even more than we do, but unlike us, He actually distinguishes better between what we need and what we think we need. If you're facing financial hardship, know that you are not alone.
Matthew 6:31-32 says, "Therefore do not be anxious, saying, 'What shall we eat?' or 'What shall we drink?' or 'What shall we wear?' For the Gentiles seek after all these things, and your Heavenly Father knows that you need them all. But seek first the Kingdom of God and his righteousness, and all these things will be added to you."
Everything we have is a blessing from God. We should never doubt that God will take care of us. The truth is we are designed in His image and we are very special to Him. Instead of focusing on wealth or worrying about money, we should trust God as our provider. He knows we need a roof over our heads, and He knows our bodies need food.
Some people will find themselves in positions of wealth and others of poverty. Our situations can change throughout our lifetime. Many of us will find ourselves in positions of poverty and will have our own financial fears. Sometimes, being in poverty doesn't even mean your sitting on the side of the road with a sign and no place to live. It can mean that you're living paycheck to paycheck, anxious with your own financial fears. For those who have wealth they may find themselves at an emotional low. We find ourselves in a physical and spiritual crisis in both situations. Scriptural wisdom teaches that we should not be obsessed with money because we become a slave to it. This is why it's so important that we handle money in a wise and timely way. Ultimately, if we seek God and His Kingdom first, everything we need will be provided for us. We can take the blessings He gives us and bless others in return without fear of running out.