Sts. Pontian and Hippolytus (d. 235)
---
Public Domain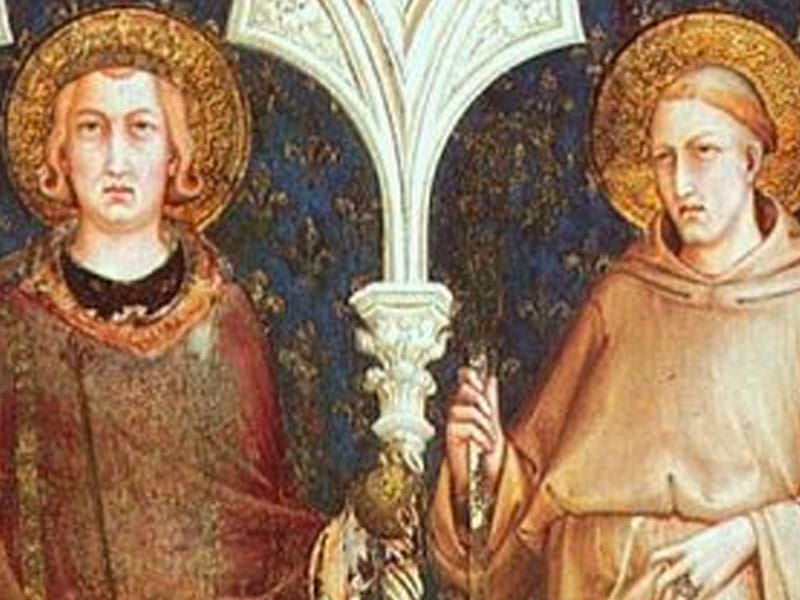 Two men died for the faith after harsh treatment and exhaustion in the mines of Sardinia. One had been pope for five years, the other an antipope for 18. They died reconciled.
Pontian. Pontian was a Roman who served as pope from 230 to 235. During his reign he held a synod which confirmed the excommunication of the great theologian Origen in Alexandria. Pontian was banished to exile by the Roman emperor in 235, and resigned so that a successor could be elected in Rome. He was sent to the "unhealthy" island of Sardinia, where he died of harsh treatment in 235. With him was Hippolytus (see below) with whom he was reconciled. The bodies of both martyrs were brought back to Rome and buried with solemn rites as martyrs.
Hippolytus. As a presbyter in Rome, Hippolytus (the name means "a horse turned loose") was at first "holier than the Church." He censured the pope for not coming down hard enough on a certain heresy—calling him a tool in the hands of one Callistus, a deacon—and coming close to advocating the opposite heresy himself. When Callistus was elected pope, Hippolytus accused him of being too lenient with penitents, and had himself elected antipope by a group of followers. He felt that the Church must be composed of pure souls uncompromisingly separated from the world, and evidently thought that his group fitted the description. He remained in schism through the reigns of three popes. In 235 he was also banished to the island of Sardinia. Shortly before or after this event, he was reconciled to the Church, and died with Pope Pontian in exile.
Hippolytus was a rigorist, a vehement and intransigent man for whom even orthodox doctrine and practice were not purified enough. He is, nevertheless, the most important theologian and prolific religious writer before the age of Constantine. His writings are the fullest source of our knowledge of the Roman liturgy and the structure of the Church in the second and third centuries. His works include many Scripture commentaries, polemics against heresies and a history of the world. A marble statue, dating from the third century, representing the saint sitting in a chair, was found in 1551. On one side is inscribed his table for computing the date of Easter, on the other a list of how the system works out until the year 224. Pope John XXIII installed the statue in the Vatican library.