Blessed Jeanne Jugan (1792-1879)
---
Public Domain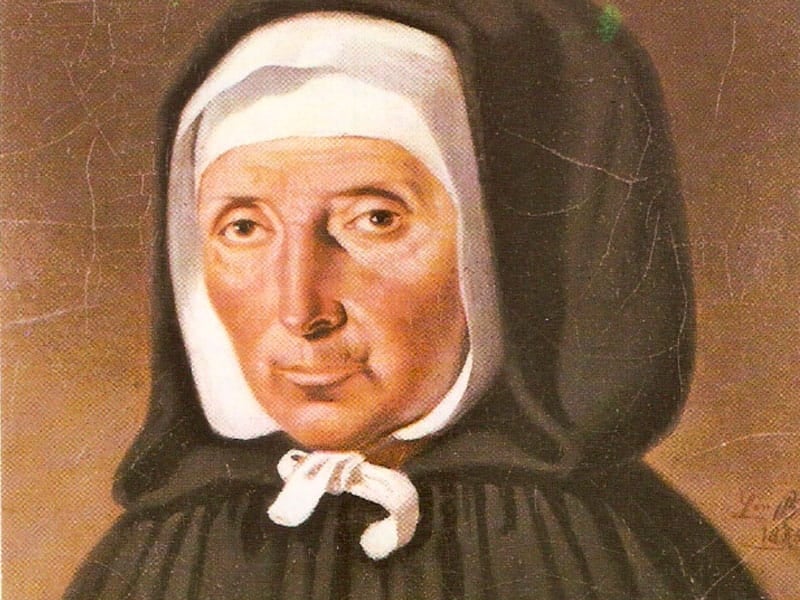 Being of humble origins needn't keep us from doing great things for God. Blessed Jeanne Jugan is proof of that.
Born to a poor family in Brittany, France, she learned the meaning of hard work at an early age. She also learned the beauty of the faith passed on to her by her widowed mother. At the age of 16, Jeanne became a kitchen maid for a family whose mistress often took the young girl on visits to the sick and poor. Over time Jeanne developed a special love for the aged, particularly poor widows.
She did hospital work and domestic service for years. At age 47 several other women moved into Jeanne's home, where they became an informal prayer community and eventually elected Jeanne as superior. They supported themselves through domestic work; in their free time they catechized children and aided the poor as best they could. Over time the community came to be known as the congregation of the Little Sisters of the Poor. Their members, who begged for the needs of the elderly in their care, took vows of poverty, chastity, obedience and hospitality.
A benefactor provided the growing community of women with a convent; other houses were soon established. Members begged for the needs of the elderly in their care and ate only leftovers. Sister Mary of the Cross, as she was known, proved to be a talented organizer and fundraiser, but jealousies and squabbles forced her to step down as superior. Her spiritual director instructed her to "remain in a hidden life behind the walls of the motherhouse." Her last 27 years were spent in obscurity. She quietly supervised the manual work of the postulants, who were unaware of the real story behind the humble, elderly nun who loved and encouraged them. She lived to see Pope Leo XIII approve the constitutions for the Little Sisters of the Poor in 1879. But Jeanne Jugan was not officially recognized as the founder of the congregation until 14 years after her death.
Pope John Paul II beatified her in 1982.