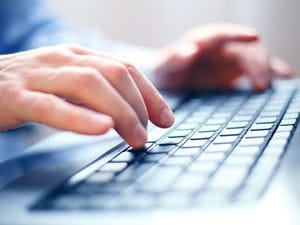 Shutterstock.com
In today's digital age, most of us are connected, maybe even addicted to technology. Many smartphone users battle with an unhealthy addiction to their apps. With so many popular social media platforms, many people have a harmful obsession with social media. This can impact not only our personal lives, but also our faith lives.
Is social media separating us from God? How does this culture hinder our spiritual lives? The best way to determine this is to look at your own habits and see if we are using our actions online for God's good purposes. Spending an unhealthy amount of time on social media can quickly turn into idolatry. Idolatry, or the worship of false idols is extremely dangerous because it creates a space where we choose possessions, desires and works of the flesh over God. While the Word warns us of these idols, many of us aren't even aware we're worshipping them.
Anything we desire more than God leads us to exchange the truth of God for a lie. It's the same lie humanity has bought into ever since Satan convinced Adam and Eve that God was withholding good by not allowing them to eat from the tree in the middle of the garden. Since that day, we continue to buy into the lie that God is not enough and that true life and peace is found somewhere other than Him. For those addicted to social media, these whispering lies surface in the form of perfect pictures and countless "likes." All it takes is one quick scroll through a social media feed and the comparisons begin leaving people vulnerable to lies such as "you're not good enough," "you're not popular enough," "you aren't skinny enough," "you're not reach enough," "you don't measure up," among others. The longer we scroll and compare, the more these lies becomes the truth and God's truth is forgotten.
As Christians, we should be aware of the negative aspects of social networking. Christians should be mindful of the danger of narcissism – excessive self-love and preoccupation with self. These are inherent in social networking sites. Studies have shown that the overuse or wrong motives in social media participation can breed narcissism. Relying on social media sites primarily to promote ourselves or draw attention to ourselves will separate us from God. If you are doing this now, it's time to take a step back.
On the other hand, there are a lot of positive aspects of social networking. Social media can be a very productive mission field. Reconnecting with old friends and increasing our influence can lead to discipleship opportunities unavailable elsewhere. Social networking allows us to reenter the daily lives of people we have lost contact with and open up new avenues for sharing Christ. We can use the power of social media to influence the views of others by what we post, bring encouragement and spiritual guidance to others. Hebrews 10:24-25 says, "Let us consider how we may spur one another on toward love and good deeds. Let us not give up meeting together as some are in the habit of doing, but let us encourage one another – and all the more as you see the Day approaching."
If you feel a sense of distance from God based on your own social media use, it's time to draw closer to Him. A relationship with God is the best relationship you can have. One of the first steps to reaching the heart of God and gaining a closer relationship with Him is admitting that you need Him in your life. The reality is that we can't do everything on our own, so admitting this will not only show a sense of humility in your life, but will also show God that you have faith in His strength and His promises. The closer you walk with God, the less room there is for anything to come between you. That includes social media.
Another way to draw closer to God is to live in the reality of God's love, not a virtual reality. Too often, as social media users, we become obsessed with the love and attention we get from others on social media. Are you rooted and established in love? You may not always feel like or believe that you are but because you are in Christ, you are established in Him. The goal is to walk in, talk in, and live in the reality of God's love, a love that grounds us and establishes us regardless of the storms we face. The Bible tells us, "God is love and all who live in love live in God, and God lives in them" (John 4:16). God is not in the least bit surprised or taken off guard by the storms you are facing today; His love is bigger than anything you're going through. To be filled to the measure of all the fullness of God, and to be filled with the all-surpassing love of Christ is to be transformed from the inside out. It's to dare to come boldly into God's great presence and ask Him for the impossible, unachievable and inconceivable.
Finally, make God the center of your life. If you're suffering with social media addiction, likes and shares can become your quick obsession. The next thing you know, you're worshipping the feedback you're getting from your followers with can really hinder your relationship with God. The Bible tells us, "Every word of God is pure He is a shield unto them that put their trust in Him" (Proverbs 30:5). Commit right now to make your Bible the center of your life. Make the declaration that no matter what you're facing right now, you can turn to Scripture and discover that God is writing a bigger story with your life than any post can.
First Corinthians 10:31 says, "If we are willing to let God use our participation for His glory, we have freedom to participate." If our participation on social media is glorifying God and bringing us closer to Him, we should be confident in its use. However, if our use is any way leading us away from God, we should reconsider it.