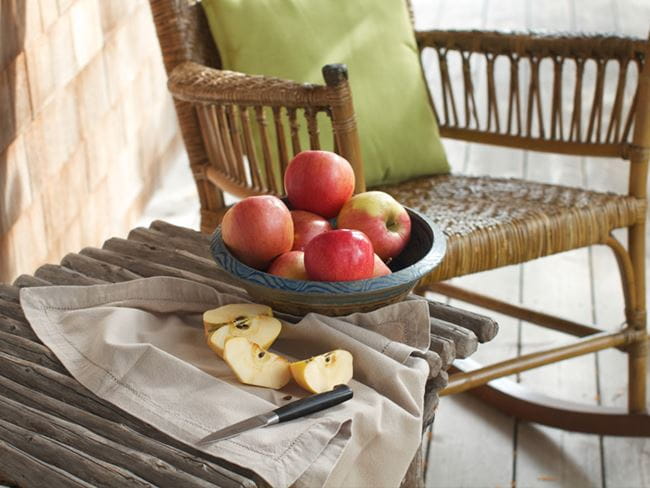 Shutterstock.com
Ah, the sweet South. The warm weather, the comfort food, sipping on sweet tea is a transcendent experience. The South is unlike any other place on earth. The temperament, the soft accents and friendly faces capture a geographical region that tames the soul. Then there's peach pie and recapturing our youth by catching fireflies at dusk in a Mason jar on a summer night. It's enchanting, delightful, forgiving and as author, H. Jackson Brown, Jr. explained about the South in As Southern As It Gets: 1,071 Reasons To Never Leave The South, "Treat her well for she can be very generous. And, as you know, unforgettable." But don't take his word or our word for it. Come join us and take a trip below the Mason-Dixon line and consider all the things that make the South great.
Southern politeness.
How can we forget a handsome man of Southern roots? He's put together and has a charm that's intoxicating along with manners which were taught at a young age. The belief is if a parent teaches manners at a young age, it would create a lasting foundation. In a survey conducted by
Twiddy
people were asked: "What exactly is Southern hospitality?" and "How do real people define Southern hospitality?" The top answer was politeness and home cooking. Georgia is the most hospitable state in the South. "Savannah ranked as the No. 3 friendliest city in the nation in 2016 – with almost twice as many votes as any other state." The states of Florida, Georgia, South Carolina and Tennessee topped the votes in charm. No wonder, we can't resist a Southern gentlemen's appeal.
They have a sense of family.
We spend most of our time today on cell phones and computers. People are catching up on social media at the table or during family time. In the South, they don't like to rush through things and prefer a melodic pace. It allows everyone time to relax and reconnect with each other or to just decompress. We've lost our sense of connection with people. Because they love gatherings and discussions with people, rushing is never at the forefront. Researchers are finding "Children can learn from parents and grandparents about what values are important to the family. It also helps with daily family connections among family members," Research from North Dakota State University found. The Southern way seems to work in this area as well.
The Bible Belt.
We know that the South is often criticized for being the Bible Belt. The Christian faith is at the heart of Southern culture. There is nothing wrong with this, as faith and values are paired collectively. The common consensus is that the phrase was neologized by H.L. Mencken. This was also to establish and "to designate those parts of the country in which the literal accuracy of the Bible is credited and clergymen who preach it has public influence." Many people in the South are rooted in religion and this is the very fabric of their society and lives.
Amazing comfort foods.
Look no further than to the South for barbecue that is truly divine. This is the real deal, not that grocery store-bought stuff used. This is a sacred part of the South and it can be pretty dramatic. Tender oven-roasted ribs are basted with a rub, shredded pork, pork butts, rib racks, chicken and a schedule that allows for a slow cooking process is supreme. People spend hours working to make sure their barbecue is magnificent. Southerner's summer entree of choice is fried chicken. Fried chicken that is spicy, sweet and oleaginous is a perfect pleasure food. Having a bowl of grits with fresh shrimp is eaten for breakfast and for dinner. For dessert there is pecan pie and peach cobbler, which are both sublime.
They exhibit kindness.
A Southern home always has a guest and they are connected to the community. They also aid neighbors in need and will "Offer directions if you're lost on some old back road. That is if you don't mind hearing a few stories or settling for navigation guided by town landmarks," author Michelle Darrisaw shared. In a study on happiness from the University of British Columbia social anxiety is associated with low positive affect, a factor that can significantly affect psychological well-being and adaptive functioning. People in the South show kindness because it's part of their core and it makes them healthier.
It's an escape.
Taking a trip to the South can help you relax and get away from the noisiness of life. It's like taking a trip back in time where things were simpler. In the evenings you can take a walk in a small town or neighborhood to appreciate the area. Check out Santa Rosa Beach, Florida, Seabrook Island, South Carolina, Port Isabel, Texas, Fort Morgan, Alabama, Charlottesville, Virginia and Golden Isles of Georgia if you need more calmness in life. People are more chill and usually, you can sense this at the moment of your arrival in the South.
The South holds a variety of charm that is unique and worth the time to explore in an age when everything is chaotic and noisy. The mosaic of history people, food, culture, landmarks and charm makes the "South a most distinctive region of our great country," said Brown. Maybe Southern living is best.