Hollywood has become synonymous with non-Christian values and lifestyles. The entertainment industry holds the stigma of sin and vice . Yet, Hollywood is not simply a wasteland. It is actually filled with devout Christians whose lives have been transformed by Jesus Christ. Some of our favorite Christian films include, and are written, directed and produced by devout Christians who have incredible faith stories. Many of these celebrities found God in remarkable ways and are unafraid to share the Gospel whenever and wherever they can. Some of these Christian celebrities make it a point to make sure their professional lives are in line with their faith. They love Jesus and they want others to recognize how incredible of a Savior He is. Others allow their faith to drive their decision-making including the work they decide to get behind. Here are nine men who are leading the way in Christian entertainment.
---
David A.R. White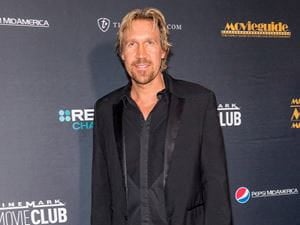 Eugene Powers/Shutterstock.com
David A.R. White is the founding partner of Pure Flix, an Evangelical Christian film production and distribution studio. IMDB recognized White as one of the most prolific actors and filmmakers in the faith-based arena, as he writes, directs, produces and stars in many of the films. PureFlix is known for producing some of the top grossing Christian family films including God's Not Dead, Do You Believe?, Woodlawn, The Case for Christ and Unplanned. The movie God's Not Dead, starring Kevin Sorbo and Dean Cain still maintains it's position as the 6th most profitable movie in cinema history based on it's ROI. In his book "Between Heaven and Hollywood: Chasing Your God-Given Dream," White wrote, "Every hardship you endure and every failure you withstand could very well be the stepping stone to success and the realization of your God-given dream." It looks like White has no plans on stopping anytime soon.
---
---
The Kendrick Brothers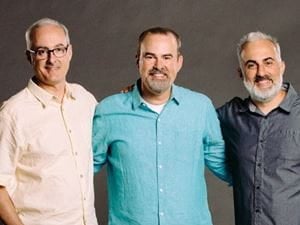 Kendrick Brothers
The Kendrick Brothers are the co-founders of Kendrick Brothers Productions. They are recognized for a number of faith films including Overcomer and War Room. The two have committed their lives to sharing God and the Gospel through their work and many are inspired by their messages. One thing you see consistently throughout their work is the presence of God.
Both brothers live in Albany, Georgia. Alex Kendrick co-writes screenplays and books. He also directs and edits films. Alex Kendrick became an ordained minister after college and has become a public speaker of sorts, speaking at many churches, schools and businesses, according to PureFlix. Stephen Kendrick reviews the Kendrick Brothers' books as well as the curriculum.
---
Kirk Cameron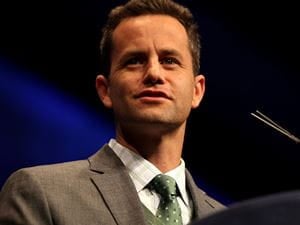 Gage Skidmore / Flickr.com
The former Growing Pains star is arguably recognized more today for being an outspoken Christian than for his acting roles. He grew up atheist, but became an evangelical Christian at the age of 17 while he was playing Mike Seaver on the popular '80s sitcom. After this transformation during his run on the popular sitcom, he asked for lines to be removed from his script for his TV character that weren't in line with his faith. Once the show ended, he let go of mainstream Hollywood and fell in love with evangelism. He is also responsible for bringing his sister closer to Christ. Her brother, Kirk Cameron gave her a book, Ray Comfort's "The Way of the Master," and it was then that Christianity truly began to make sense for her. As a Christian film actor and producer, he makes sure all his work promotes Christian values.
---
---
DeVon Franklin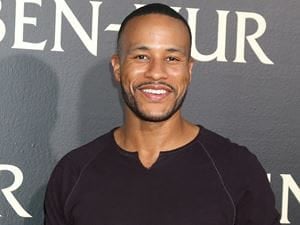 Kathy Hutchins/Shutterstock.com
DeVon Franklin is recognized not only for his writing, but also for his producing. He wrote the New York Times best-selling book "Produced by Faith." He has also been able to take a small film budget and turn it into something big. He produced Miracles from Heaven which starred Jennifer Garner and also managed production for the film Heaven is for Real. This movie only had a $12 million budget and ultimately grossed over $100 million at the box office, worldwide. He is also best known for co-writing the best-seller "The Wait" with his wife Meagan Good. In the book, they share how important it is to find intimacy through other means, such as communication and how sex doesn't define a relationship. Good said, "Anyone who really wants to be with you and really wants to get to know you, and really wants a future with you is going to be willing to take the steps to want to get to know you in a way that will set you up for that future. And anyone who is not willing to get to know you that way is probably not wanting the same thing that you're wanting long term. I would just encourage if you're on your wait walk and you fall off the horse, just get back on. Don't give up."
---
Kevin Sorbo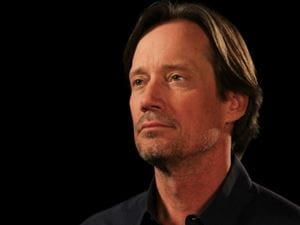 Seanpanderson/Wikicommons
Kevin Sorbo is known not only his Christian roles in faith-films including a star role in, God's Not Dead but also his conservative Christian views and his outspoken faith. He has been very vocal about many political matters and believes that many of the problems America is facing today are a result of our nation becoming too secular. Because we are taking God out of everything, "many people in our country lack biblical and moral principles to guide them in their decision-making and hope for a better future," Kevin said in an interview with Beliefnet. He believes that faith-based films can help capture a strong message of hope and he's not afraid to take on those roles to bring Christ to the big screen.
---
---
Mike Nawrocki and Phil Vischer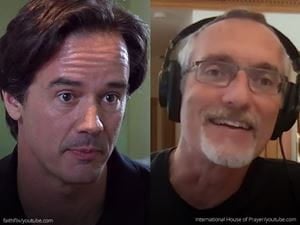 The pair is most recognized for creating arguably the most popular Christian animated series Veggie Tales. The two can't get enough of telling great Bible stories and the messages of these films speak to everyone who watches them. In an interview with My Faith Radio, Nawrocki explained his passion for crafting and compelling stories for kids, "I think story is hard-wired into all of us as people that are created by God. We see our own lives as stories, and I do think story has the power to influence how we look at the world. Really it's been part of my desire to just tell stories that remind kids that God made them and loves them. He wants a relationship with them. Kids hearing stories with that worldview – it really takes take hold in their lives. It's really important." Nawrocki and Vischer met in college and once the two came up with this animated idea, t's been history ever since. While these stories are written for kids, they are also beloved by adults and will be for years to come.
---
Mel Gibson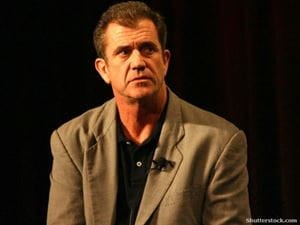 The controversial Oscar winner and producer is a devout Roman Catholic, who is leading the way in Christian entertainment is by promoting religious films. He made headlines in 2004 when he directed The Passion of the Christ about the final hours of Jesus' life. There is still a lot of buzz surrounding The Passion of the Christ: Resurrection, the long anticipated sequel to The Passion of the Christ. The sequel is currently slated to come out in 2021. This film will focus on the events that occurred 3 days between the crucifixion of Jesus Christ and His resurrection. Gibson belongs to a small sect of Catholicism called Traditionalist Catholicism. He has been very vocal about his religious values and beliefs throughout the years, particularly around his opposition to abortion and birth control.
---
---
Whether you realize it or not, these Christian writers, directors and producers are changing show business in incredible ways. What's great is they have a platform to advance the Gospel and they use it to create work that promotes faith. We are called as Christians to seek God and His righteousness. That's just what these men are doing for the Christian entertainment industry.