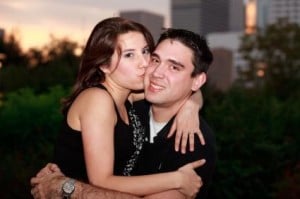 Christian Mingle Dot Com "Find God's Match for You."
What IS this?
A bit bothersome to me, frankly.
No, I think I would have to say, a "lot" bothersome. Like God actually has someone picked out just for you? No doubt, your perfect opposite, right?
You really believe this? Like God expects you to date only another person who is racially and religiously just like you?
Really?
So, Christians marry only Christians – your perfect "match" will only be found there?
And, Jews only other Jews and Muslims only other Muslims and Buddhists only other Buddhists and atheists only…
Don't bother to quote Saint Paul on this one. I know what he said, too. He's also the fellow who provided instructions on how slaves should treat their masters and vice versa. The same "inspired" guide who instructed the Corinthian Church on what to do with the sexually promiscuous persons in the pew. They were to gather at Wednesday Prayer Service, turn his flesh over to Satan so that the Devil was free to kill his body in order that his soul might make Paradise and not the other place. If your church needs the specifics on how to do this, read 1 Corinthians 5.
Not one of Saint Paul's saintlier moments.
Wonder what Christians would think if suddenly the ad went something like this:
"Muslim Mingle Dot Com Find Allah's Match for You"
I think I hear the saints howling already.
When, my friend, are we going to end this madness?
People are people. All are created in the Divine image.
Rumi said, "Your task is NOT to seek for love, but merely to seek and find all the barriers within your yourself that you have built against it."
Maybe Christian prejudice is the first of those barriers.