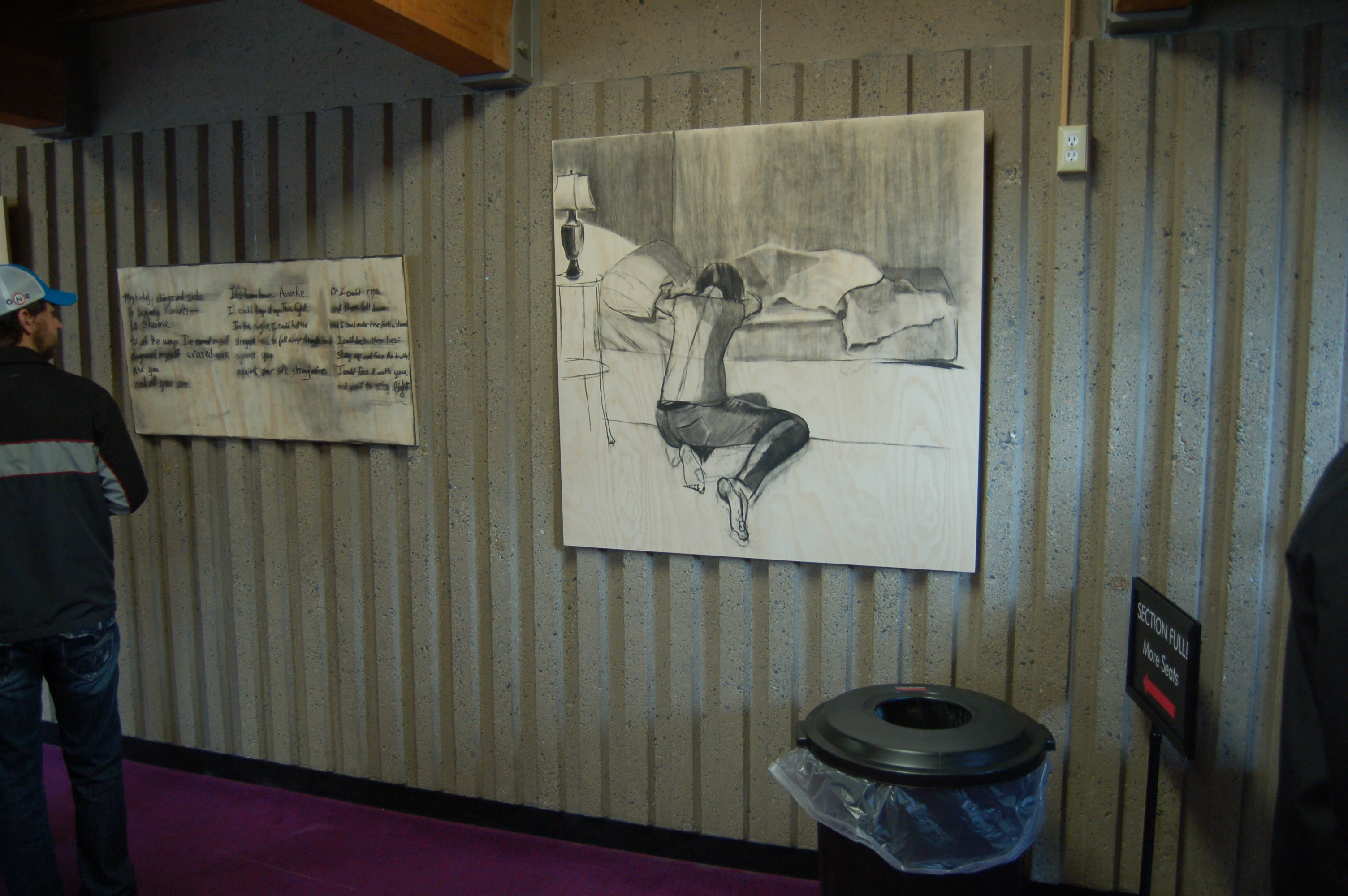 A couple of weeks ago, me and my friend went to this show in the student art gallery and then we went and hung out in the coffee shop for a while and then later that night we went to yoga, and I was like, "Does this mean we're hipsters?"—Kate, 19, student*
Well Kate, it could be. But don't fret. You could do worse. For example, if it was a Sunday morning and you were at Imago Dei Community church, you might be mistaken for a fundamentalist Christian hipster.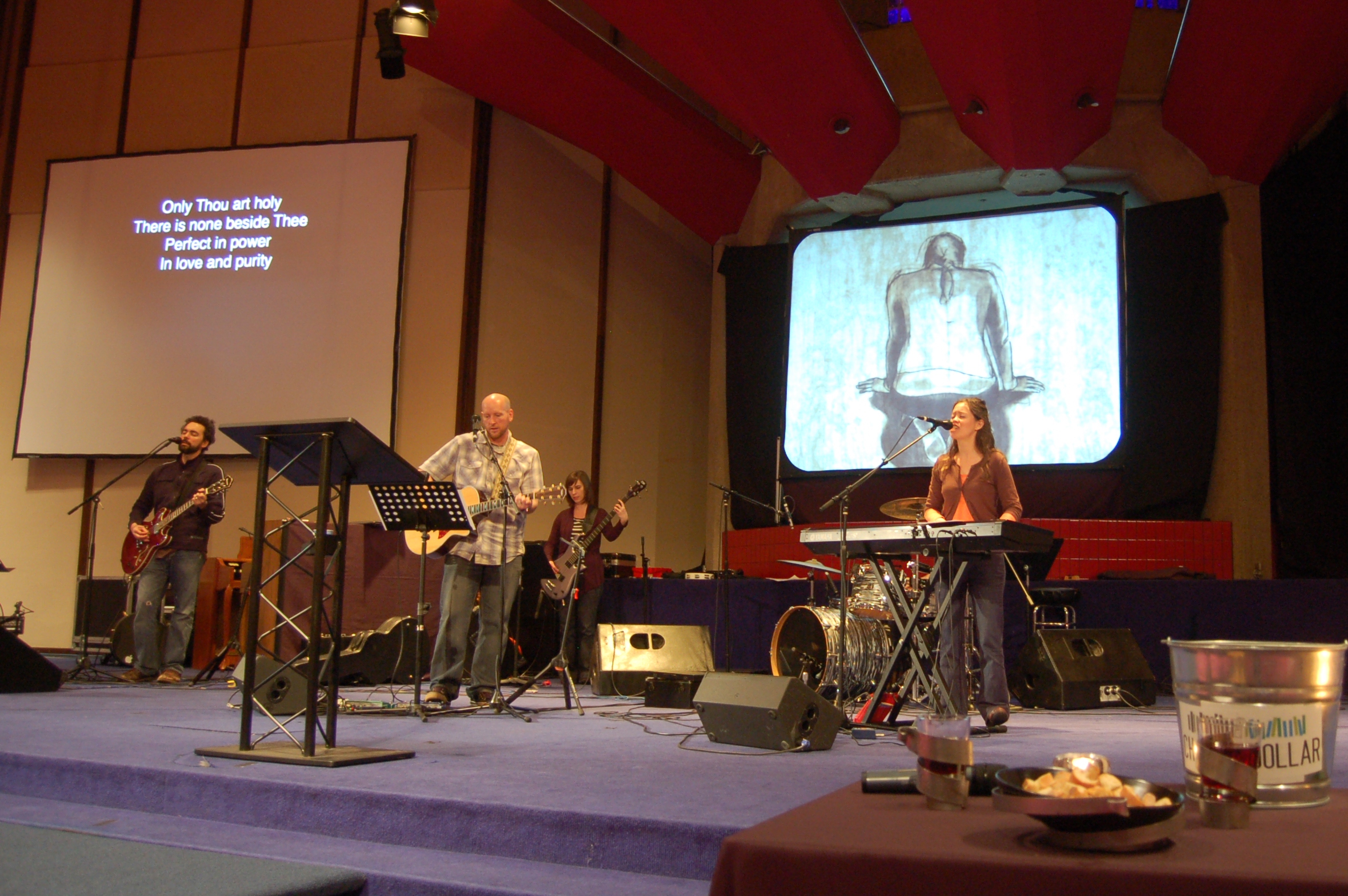 Rick McKinley, Lead Pastor of Imago Dei in Southeast Portland, has founded a church so cool, you'd think Jesus Himself shopped at American Apparel.
But first, a little background. Unlike other city churches, which have experienced stagnant or negative growth, 10-year-old Imago Dei has outgrown one location after another. Last year, it cashed in on a longstanding relationship with Portland Foursquare, with whom it shares more than a passing resemblance in doctrine, worship style and velvet offering bags, to take over that church's expansive facilities on Southeast 14th and Ankeny. With 2,000 members now in his fold, McKinley carries a great deal of responsibility.
Like the Foursquarers, Imago Dei lifts its creed from the Nicene-Athanasian-Apostolic boilerplate, taking those doctrines to their logical, fundamentalist conclusion. It absorbs concepts usually associated with orthodox Christianity, such as unyielding insistence upon the "truth" of the Trinity, the infallibility of the Bible and the absolute divinity of Jesus—rejecting as false those churches that believe otherwise. Given the opportunity to engage in community work with another church that doesn't confess belief in the Trinity doctrine, they would "have no association with them," as it was explained in the after-service New Member Forum. Imago Dei also includes traditional celebrations sometimes associated with Catholicism, such as Lent and Good Friday, in its annual liturgical calendar.
The difference between this church and other fundamentalist groups is not one of function, but of form: they've adopted a cool, pop-cultural vibe with which to praise Jesus.
McKinley aims to attract a youthful, indie crowd and trots out his own hipster cred on the introductory section of the website, where his head shot features the prerequisite thrift store t-shirt and scruffy goatee. The accompanying bio declares that he likes "bold cabs, independent film, good coffee, music you can feel, reading, thinking and creativity." Why am I thinking he cribbed that list from a random OK Cupid singles ad?
Drop by their website and you'll see snappy graphics and flip-camera videos promoting cool church programs, like the spookily titled "Advent Conspiracy." Which made me wonder, if I join in, will I become a member of the Christerati?
McKinley himself is a curious fellow. His slouchy disposition and slurry, casually disaffected speaking style teeters on the edge of irreverent. When he took the stage in a pair of dumpy jeans to underwhelming applause, he put down the attendees' lack of enthusiasm, asserting his status as alpha dog among the indie Believers, deadpanning: "That was, like, a little golf clap. Two people. Golf clap for the Bible. Yay. Um, thanks for throwing me off. You like that, don'tcha? Cause I can preach anything I want. Just know that. And its comin'. Just kiddin'."
I was briefly worried that he would step into the audience and start inflicting wedgies.
A few moments later, he announced that there would be a special baptism during Easter: "Right behind that screen is the biggest baptism in the world, which is awesome. [Supportive laughter from audience.] Uh, we actually had like 30 people in it at one time. Just havin' a party. A little baptism party. [Smattering of more laughter.] It's what we do. [Tentative laughter.]"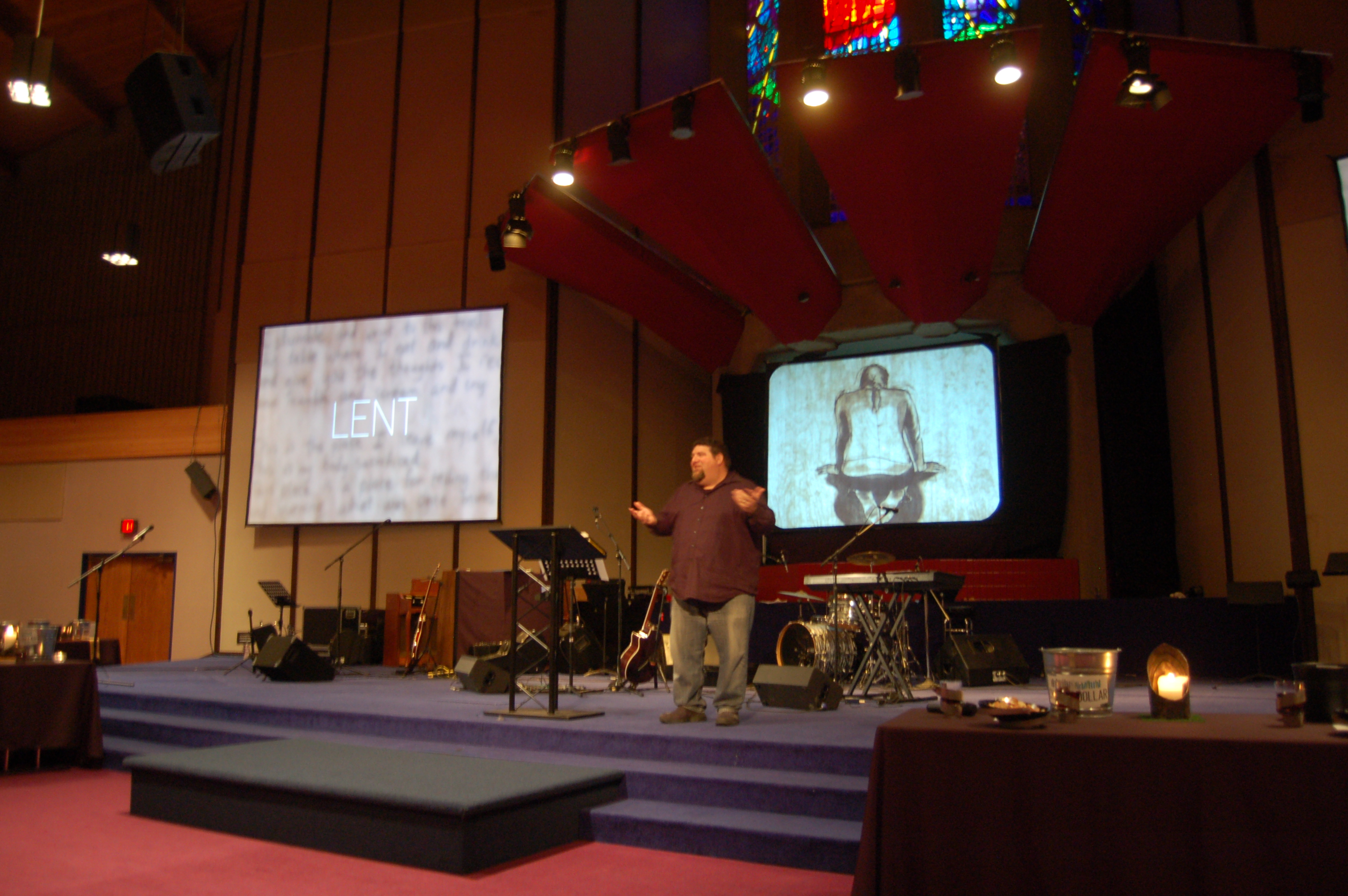 And so the sermon went, with McKinley mugging for the audience and playing the "Infallible Word of God" for laughs. This isn't preaching. It's public masturbation, disguised as rolling wit' da homeys.
Don't get me wrong. I think that efforts to bring religion to a trendy, youthful, urban audience are commendable. God knows they're the toughest sell in the country, and if you want to succeed, you must reach them on their own terms.
When you stop and think about it, hipsterism, with its herd mentality that thrives on the belief that you're being all indie or whatever, is the perfect catalyst for church growth—particularly in a predominantly white urban setting. Nobody herds better than fundamentalist Christians—and conferring upon them a cool outsider status, thus converting their place of worship into a "scene," is ingenious. No wonder they're growing.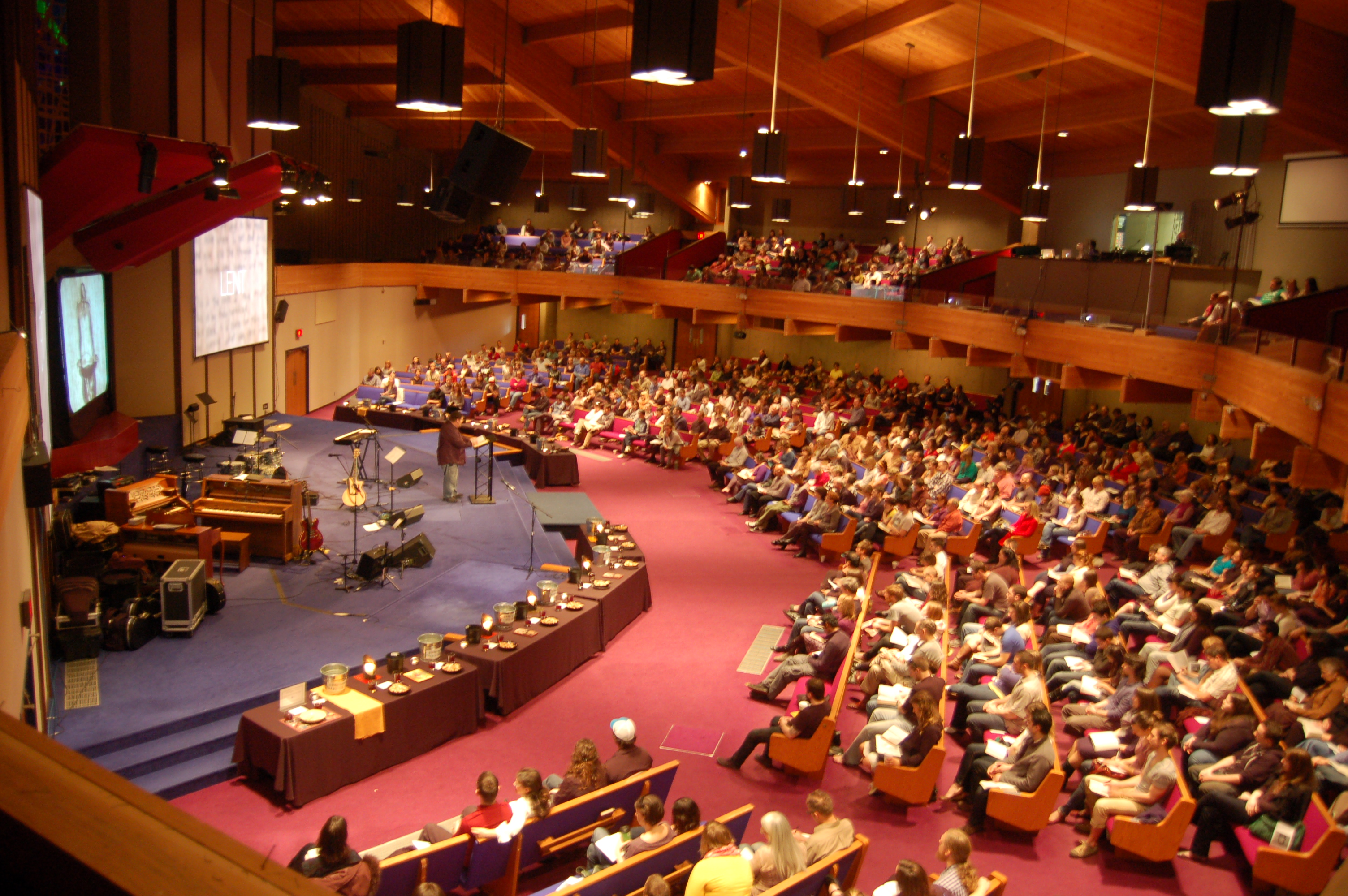 Religious leadership might be the weightiest position a person can hold in the local community. A pastor or priest is trusted to answer life's most important questions—and to model the values he or she preaches. At the same time, the minister (literally, servant), is no better than the people he leads—a fellow sinner, if the Christian tradition is to be believed. It follows, then, that the most self-aware and helpful leader of a Christian church would exercise that authority with humility and deep respect for the message he carries and for the people he carries it to. "What does the LORD require of you?" asked the prophet Micah. "To act justly and to love mercy and to walk humbly with your God." The man I observed in the pulpit Sunday floated right by that simple directive on a magic carpet of narcissistic self-adulation.
To be sure, some members are getting some benefit from the service. Any religion or spiritual path is what you make of it. But, like Beaverton Foursquare, Imago Dei blurs the difference between the transcendent and the merely emotional. Attending the Rick McKinley Show is like visiting a strip club: no matter how stiff your erection gets, don't call it making love.
I'm reminded of the Buddhist proverb, "Before Enlightenment, chop wood, carry water. After Enlightenment, chop wood, carry water." If McKinley ever had an authentic bornagain experience (and, yes, as an atheist, I believe in such profound occurrences), he has the air of a man who long ago forgot to carry water, having fallen into an all-too-common trap of becoming hypnotized by the content of his own sermons and by his status within the community. Sometimes we build our greatest walls, not to conceal our evil nature, but to hide the banality of our souls.
What I saw Sunday was an act. Schtick for Jesus. That's too bad. I believe the people who showed up for church that day deserved better. It didn't lead people to God or Jesus. It led people to Rick McKinley so that he can share such insights as, "It's, like, wow, there's so much wisdom in the mind of God."
When Amanda and I began making plans to attend Imago Dei, we were looking forward to this particular Sunday. We'd heard good things about this church. Thus, upon experiencing it first hand, our disappointment was doubled. If we knew then what we know now, we would have skipped Imago Dei and simply hipsterized our faith at Urban Outfitters .
————-
*From "Demythologizing Consumer Practices: How Consumers Protect Their Field-Dependent Identity Investments from Devaluing Marketplace Myths," by Zeynep Arsel and Craig J. Thompson, Journal of Consumer Research, February, 2011. Excerpt republished in Harper's Magazine, April, 2011.