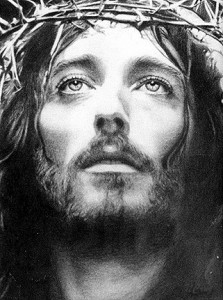 As followers of Jesus, scripture says that we should reflect His character and likeness and follow His example. Now, that may sound like a pretty tall order; after all, Jesus was the Son of God. But remember, when we accept Him as our Lord and Savior, we become sons and daughters of the Most High God, too! We become empowered by the same Spirit that raised Christ from the dead. That means we have the same strength, the same love, the same spirit of humility, and the same victory on the inside. As believers, we are fully equipped to live like Jesus, love like Jesus, and overcome just like Jesus!
So how do we tap into all that He's placed on the inside of us? Well, first we receive it by faith, and then we simply follow His example. If we want God's results, we have to do things God's way. The scripture says that Jesus went around doing good and bringing healing to others physically, spiritually and emotionally. He poured life into others everywhere He went. He shared the Good News and always gave the glory to His Father in heaven. (See Acts 10:38)
What "good" are you doing for others? How are you pouring life into your loved ones? What can you do to bring encouragement to the people in your life? Whether you are a natural encourager or you feel a bit uncomfortable giving compliments, you possess a unique ability to lift the hearts of others and lighten their loads. You are uniquely gifted to meet the needs of others. Even though we all have different personalities and different ways of relating to one another, we can all be great encouragers! To truly encourage is one of the best gifts we can give to the people in our lives. That's why scripture tells us to "encourage one another daily."
Today, choose to encourage like Jesus. Choose to live like Jesus, love like Jesus, and as a result, you'll overcome just like Jesus, too! Remember as a believer, He is in you, He is with you, and He is for you! Follow His example and watch His strength, victory and joy increase in every area of your life!
Verse: "Let this same attitude and purpose and [humble] mind be in you which was in Christ Jesus: [Let Him be your example in humility:]" (Philippians 2:5 AMP)