Hard to believe that 370 days ago, Whole Notes: Inside The Christian Music Industry launched via Beliefnet.com. Before this column, I had written about Christian music for several years. My first published article was a CCM review of Whiteheart's 1990 concert at the Mabee Center in Tulsa, Okla. Since then, I've been blessed to interview most of the major players in the industry (Amy Grant and Kirk Franklin are two in particular that remain on my bucket list). So I'm no stranger to music journalism.
But with Whole Notes, I've been able to chase after pretty much anyone I could ever want to interview (outside of the aforementioned Grant, Franklin and toss in Michael Sweet from Stryper for good measure) and it's been a fantastic 12 months. To commemorate the occasion (which, let's be honest here, is only of significance to me), I thought it would be fun to list my top 20 favorite interviews and include a quote plus the obligatory link to the full article. That way, readers (that would be you) can go check out the stories they may have missed.
So without further adieu, here's the Whole Notes One-Year Anniversary Top 20 (in alphabetical order as not to upset any of my artist/publicist friends) which also happens to correspond to this blog's 100th post. You can click on the artist's name to read the rest of each interview: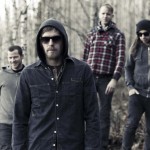 "We're totally a band that follows our hearts and tries not to have any boundaries. That happens more the longer we've played together…As we follow our hearts, whatever comes out, comes out. — Simon Grenehed of Blindside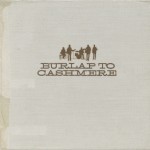 "God is not that simple, yet God is that simple. God is love, period. God is love." — Stephen Delopoulos of Burlap To Cashmere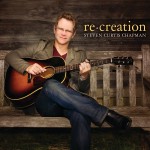 "I wouldn't be having this conversation with you right now if God had not been faithful and was not faithful to us to never leave us, never forsake us and to keep Hi word, to do what He has promised to do, to meet us, to comfort us, to carry us." — Steven Curtis Chapman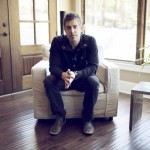 "You've got to keep pointing (people) towards Jesus. As long as I'm personally being sensitive to the Lord and I'm spending time with Him, the Holy Spirit does the work. If I'm on stage and ministering my heart and pointing people to Christ, then that's all I can do. — Jeremy Camp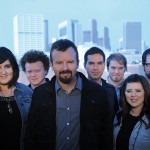 "I was discipled by Christian music. I didn't really have a mentor in my life as a young believer. I had a pretty good church, but that was about it. So it was me and Jesus and Christian radio." — Mark Hall of Casting Crowns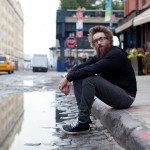 "In media, there's a distance and an unrealistic expectation of knowledge about a person that's created. I think that's the thing I've felt is so false. If people were able to live with us and be around us, they would definitely feel like the distance between where they are and where we are is very minimal." — David Crowder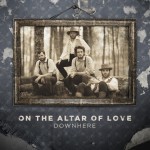 "If the Christian community responds to our music better because maybe we gained a little more credibility in the mainstream then, it's not ideal, it's not fun, it's not sexy, but I'll take it." — Marc Martel of Downhere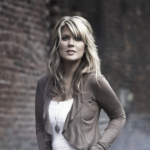 "I don't want to be the one that stands on stage and every girl out there says, 'Oh gosh, I couldn't look like that' or 'I want to look like that.' I would want them to say, 'There's a woman who's had a strong impact on my life because of her faith and the way that she lives her life and how honest and transparent she is.' Hopefully I'm accomplishing that." — Natalie Grant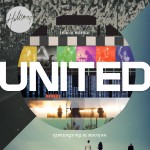 "I think God is seasonal. I think He reveals Himself bit by bit, piece by piece, revelation upon revelation. The main thing is always the main thing and the focus always needs to be Jesus…It is Jesus, always will be Jesus. At the end of the day, that's the main thing—His message. But within that, I think there's fresh revelation." — Joel Houston of Hillsong United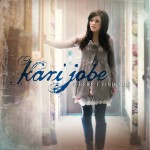 "Everything that I'm doing is not to make a name for myself or to sell music. I'm doing what I feel called to do within the Kingdom of God in this hour." — Kari Jobe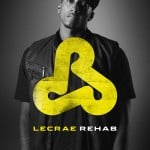 "Everybody has a worldview but it isn't a biblical worldview. That's the right worldview. Obviously Christianity is saving truth and it's sanctifying truth but we believe that it's total truth. It is the truth about every aspect of life from economics to masculinity to marriage. God has the right view on all of these things. We have a voice within the culture and a voice for God as His ambassadors to articulate that to the world. That's what we want to do." — Lecrae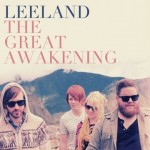 "A real fruit of being saved is that you have to tell people about it. I want to see that. That's a real fruit of revival. You see people running around telling other people about how amazing this Jesus is and what He's done to change your life." — Leeland Mooring of Leeland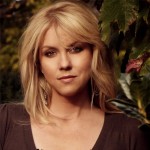 "We've totally lost sight of the idea that God generally prefers to use people who are their wit's end and people like David. You just look at failure after failure after failure after struggle after failure. And still, through all of that, God says, 'I've got great things planned for you.'"– Nichole Nordeman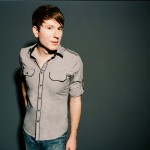 "The mere fact is that my faith is fuel on the fire in terms of my inspiration, in terms of my writing and songwriting and kind of why I get out of bed every morning." — Adam Young of Owl City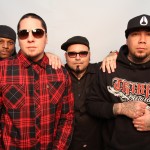 "(After 9/11), all of the sudden people didn't care about the sex, drugs and rock and roll industry or Hollywood. Everybody was looking to the meaning of life and searching for God in those desperate times. We just happened to be one of those bands that had a voice." — Sonny Sandoval of P.O.D.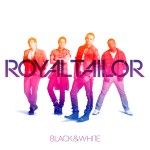 "We believe that student culture and culture as a whole has suffered from the symptoms of a visionless life…If we can give people a vision of…who Jesus is and who they are, then we can effectively create change in the world." — Tauren Wells of Royal Tailor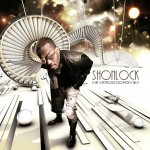 "I think all life situations are built for you to be able to share. What you share about how you've overcome in some area in life, it helps someone else believe that they can make it through whatever situation. You can give them some insight into how to pick up the pieces from whatever's been broken." — Shonlock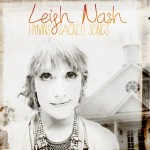 "We never got full of ourselves about fame or anything like that. We were luckily always the kind of band that could go through the airport at the height of everything and not make a big spectacle. We were a pretty calm, pretty tame bunch of folks." — Leigh Nash of Sixpence None The Richer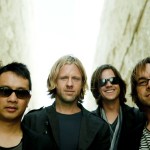 "I really love doing music. I've been doing it now for almost 20 years. I can't believe I'm able to do this. It's just a blessing. God's been really good." — Jerome Fontamillas of Switchfoot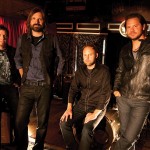 "Don't sit on the sidelines and talk about it. Get your hands dirty and get involved in the great things God is doing all around you." — Mark Lee of Third Day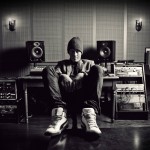 "When I go to make a record, I just ask God to breathe songs through me. Then you can go record them properly and then you get anxious about going out and sharing them with people live." — Tobymac
Stay tuned to Whole Notes for many more great interviews including sure bets for next year's Top 20 such as Group 1 Crew, Trip Lee, Reuben Morgan from Hillsong, James Mead from Kutless, Trevor McNevan from Thousand Foot Krutch and Jason Roy from Building 429.