Click "Like" to share this with your friends!
Jeremy Camp promotes recently released inspirational autobiography; prepares to headline fall tour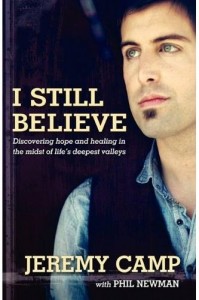 It's a big month for Jeremy Camp who released his first book project I Still Believe three weeks ago and launches his headlining "We Cry Out" tour September 29 in Dalton, GA with special guests Francesca Battistelli and Adam Cappa. The tour (scheduled to hit more than 20 cities) is in support of Camp's most recent album We Cry Out: A Worship Project, which features the #1 hit single "The Way" and "Jesus Saves."
Camp's book is a highly personal, autobiographical look at the tragic loss and miraculous healing that has taken place in his life, and how through it all the award-winning singer has maintained a steadfast faith in God and has been able to understand even more deeply the hurts of those with whom he comes in contact.
"We don't what people are going through in their life," Camp told Whole Notes. "We don't what kind of battles, what kind of struggles they're facing…I really have a heart to serve and that's why I was so transparent in the book. I want to meet people where they're at, because God gave me grace…We're all in need every single day."
I Still Believe is available at various bookstore chains including Lifeway, Family Christian Stores and Mardel or on-line at Amazon.com by clicking HERE. For a sneak peek at the upcoming tour, check out the promo video below:
Keep up with the latest from Jeremy Camp including an updated tour schedule by clicking HERE and check back later this week for the Whole Notes conversation with Camp and a Whole Notes exclusive giveaway of his brand new book.
Switchfoot anticipates second independent release tomorrow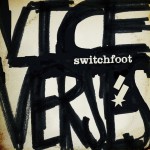 You wouldn't know it from the hype, but Switchfoot's brand new album Vice Verses (releasing tomorrow) is its second foray into independent music making since breaking from Atlantic Records. With recent appearances on such outlets as "ESPN Saturday Night College Football on ABC" and "Jimmy Kimmel Live," the band has been making its presence known and paving the way for what could be another hugely successful project.
Switchfoot is already taking the new songs on the road with a headlining tour that features Anberlin and (in select cities) Atomic Tom. According to keyboardist Jerome Fontamillas, the recording process for Vice Verses was much different than albums past.
"We recorded 90 songs for Hello Hurricane and chose 12," Fontamillas told Whole Notes. "On this album, we were a little more direct. We wanted to choose 12 to 15 songs and put everything into them. We're more focused and you can see that we put more time into each song."
Read the entire interview with Fontamillas by clicking HERE. And keep up with the latest tour dates and enjoy special features by visiting the band's official website HERE.
Upcoming Releases (September 27)
Switchfoot – Vice Verses (lowercase people records/EMICMG)
Various – WOW Hits 2012 (WOW/EMICMG)
Various – WOW Hits 2012 DVD (WOW/EMICMG)
Various – WOW Christmas Silver (Word Records/Word)
Manic Drive – Epic (bemamedia/Provident)
Various – iShine Worship Mania Live (bemamedia/Provident)

Heather Williams –
This Time Around
(Fair Trade Services/Provident)
Various –
The Story DVD
(Reunion Records/Provident)
Brittany Hargest –
Love All The Way
(SOR/EMICMG)
Various –
Music Inspired By The Story
(WOW/EMICMG)
Rachael Lampa –
All We Need
(Universal Music/EMICMG)
Press Play –
World Anthem
(Universal Music/EMICMG)
Rapture Ruckus –
Open Your Eyes
(BEC Recordings/EMICMG)
Rush Of Fools –
We Once Were
(eOne Music)
Bill & Gloria Gaither –
Tent Revival Homecoming
(HSE/EMICMG)
Bill & Gloria Gaither –
The Old Rugged Cross
(HSE/EMICMG)
Andrae Crouch –
The Journey
(Universal Music/EMICMG)
Submission Red –
Vision Tour
(DREAM Records/EMICMG)
Benjah –
The Break Up
(Universal Music/EMICMG)
Jeanette Thulin Claesson –
I Will Wait
(Universal Music/EMICMG)
Vernon Burch –
The Inside Out Project
(Universal Music/EMICMG)
Jonathan Thulin –
The Anatomy Of A Heartflow
(Universal Music/EMICMG)