It was nearly three years ago when Steven Curtis Chapman and his family suffered the most unimaginable tragedy. Daughter Maria, adopted from China, was killed after a driveway accident that involved one of his sons. In the aftermath, the multiple Dove and Grammy Award winner mustered up the courage to write a collection of songs (Beauty Will Rise) expressing his grief, his confusion and ultimately his trust that God still had a plan.
But now, it's time for something new. While still dealing with the sadness of loss, Chapman has been inspired to tell people how God's faithfulness pulled him and his family through the darkness and into a deeper revelation of their Creator's character. The result is the recently released album re:creation, which features several new songs along with remakes of some of Chapman's biggest hits to date.
In part one of this two-part conversation with Chapman, he talks about the concept behind his latest record and which new recording of an old song brought him to tears:
Chad Bonham: Was your desire to redo some of your classic hits a case of creative restlessness or was it directly related to the journey you've been on the past three years?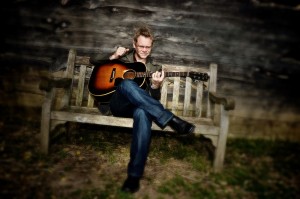 Steven Curtis Chapman: You nailed it with the second description. The whole record started out for me as a pretty intense desire to do something musically that I was discovering was already happening with my songs in concert. Three years ago, with our little girl Maria going to Heaven, and the depth of walking through all of that, that has really redefined so much, I would say, even our faith or certainly refined it and in some ways redefined it. Because my songs are all about my journey of faith, I found myself singing so many of these songs from a deeper place and in many ways a whole new place. I'm singing lyrics I wrote 15, 20 years ago, you know singing "More To This Life," and all of the sudden feeling, "Whoa! This means so much more to me now." I'm so much more desperate for this to be true now, even than when I wrote it before. Or to sing "Heaven in the Real World" and sing a lyric like, "Stand in the pouring rain and know that the sun is going to shine again and to know the grave is not the end," it's like "Whoa!" I'm desperate for that now and I believe it at a deeper place than I ever imagined I would. People would come up even after concerts and would say, "Man, there's like a whole new passion and purpose in your songs when you sing them live. I've heard you sing it 15 times but it was a very different experience tonight."
And so I thought, "You know what? I want to try to capture that in a recording." Because I feel like it's important for me in this part of the journey to try and recapture how these things have been redefined for me and kind of recreate the songs in that light. So that's where the idea for the album really began. In the process, I wanted to put these songs in a skin that shows what they mean to me now musically even—acoustically, raw and organic and with a sense of understanding that this is the heart of these songs as they are for me on this point in the journey.
And there are so many people that have journeyed with me too. We've all been on a journey and there are so many people who have listened to those songs from the beginning and they've said things like, "That song was a summer camp song for me and now I've lived a lot of journey. I've had my heart broken and I've had joy and pain and my journey looks different. Now I listen to it and it's like I never heard that lyric before. It never even took me to that place before." That's what I was hopeful for in doing this.
And obviously there's new music and new things that are happening in my life and in my family and in my faith. I felt like my last recording, Beauty Will Rise, was so deep and heavy with the grief and the loss and the wrestling through that. It was really my personal Psalms of just crying out to God in that deepest valley. I felt like, with beginning to take those first steps sort of out of that intense, deep forest with my family and learning to laugh again in many ways and still heartbroken and until we get to Heaven, we're not going to be out of this or over this.
Even as recently as this morning, I had to hold on to my wife as she had a meltdown just saying how much she missed her little girl and wished we could turn the time back. But to be able to say there's some really new beginnings in our life and some new recreating going on personally, I want some music that really says that to my friends and to people who have prayed for us and loved on us so much through these past three years that we really are in a new place and God really is faithful and we're really coming to understand that. In a really new way, here's some music that represents that.
Bonham: Of the old songs that you recreated, which one surprised you in the way it came out and the way it impacted you the second time around?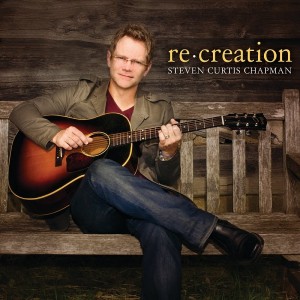 Chapman: I'd say probably one of those is for sure "Dive." In fact, I called it "Dive Deeper" on this record because it was so different. At certain points, I almost decided to not put that one on the record because I was afraid…I know how I am about songs that have meant something to me through the years. I'll hear an artist redo a song and I'll think, "That doesn't do anything for me," because if I hear that song, I want to go hear the original. And I was really afraid of that actually when I was doing this record. As I got into it, I thought, "Is this a good idea? I thought it was at the time but now I'm wondering." And "Dive" is such a staple for so many people. That is the definitive Steven Curtis Chapman song and part of that is because it's so much fun. It's rockin' and you're jumping up and down and you're diving in and you're going deep and all that. I thought, "Have I really messed this song up?" by slowing it down a little bit.
But if I think about that lyric and what that song represents, while it is, "C'mon let's jump off this ledge!" into this exciting place, it's also, if you ponder the lyrics, there's a depth in there. "There's a supernatural power in this mighty river's flow. It can bring the dead to life. It can fill an empty soul." There's some real depth to it. I wanted to try and capture that and I thought, "Man, I don't know if this is going to work or not but I'm going to try to go there where I think the song wants to take me now." When I play it live, I still play it sort of like the original version but kind of a hybrid of the two. That one really surprised me.
We ended up putting in strings and horns and an orchestra on that song. I listened to it, finally, when it was all finished. I was driving home in the car and I was listening to the mix and I started to cry. I had tears in my eyes listening to "Dive." And I thought, "Okay, I didn't expect that." Because of all the things "Dive" has done for me, it's never made me cry. It's never moved me in that way. Hopefully that's a good thing and people will still be able to love the original but go, "Okay, this is a different experience and I'm going to embrace that."
Click HERE to read part two of the Whole Notes interview with Steven Curtis Chapman.
To follow his music and touring schedule, go to his official website HERE.