Hit "Like" to share with your friends!
TUESDAY CONVERSATION: Jerome Fontamillas of Switchfoot
He's not an original member of Switchfoot, but with 11 years now as the band's keyboardist and occasional guitarist, Jerome Fontamillas has become a staple in the San Diego outfit's unique pop/rock sound. But what many Switchfoot fans may not know is that Fontamillas has nearly another decade of music experience that preceded his time with Jon Foreman and company. In fact, he was part of such groundbreaking bands such as Mortal and Fold Zandura (both in which he teamed with Christian alternative pioneer Jyro Xhan).
Whole Notes caught up with Fontamillas recently to discuss, among other things, his transition from independent band to major label artist and back to being independent again. Read more of what this talented musician had to say:
Bonham: What kind of adjustment did you have to go through back when you went from playing in small independent bands to being a part of the Switchfoot phenomenon?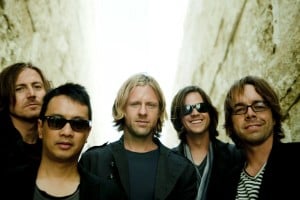 Fontamillas: It was actually really fun. When they asked me to join, they were just a three-piece band from San Diego too. My band and their band had played together at small clubs all around Southern California. When I joined, my band wasn't playing and they needed a keyboard player. They'd become good friends of mine. So they said, "Why don't you join us and we'll see where it goes?" It wasn't too long after that when a lot more people started coming out to the shows. The albums started doing really well. I was like, "Wow! I never knew it could get to this point." Before it was like, "Hey, I'm playing with some friends of mine in some clubs."
Bonham: Before joining Switchfoot, you had a lot of experience with independent production and small labels. Did that make it more comfortable for you to work on Hello Hurricane and the new record Vice Verses?
Fontamillas: It reminded me a lot of my roots and where I first started. We have this blank canvas and we can do whatever we want with it. It's really exciting. It does remind me of back in the day when I first started out (in the music business).
Bonham: Was the process of working on a second independent record as invigorating and creatively charged as the first time?
Fontamillas: Now that we're kind of adjusted to having our own recording studio in San Diego, we have a lot of say. Being an independent band, we do partner with Atlantic Records for distribution but the idea that we can go to our own studio means we have more control. We get to decide who is going to produce us and engineer it. It's really cool to have control of a lot of that stuff because we are an independent band. The second time around doesn't feel any different than the first time around. We have this place. Let's do this. It's like clockwork now. It's a lot easier. It's your lifestyle now.
Bonham: Is there an underlying message for the new album or is just a collection of songs you recorded at a certain point in time?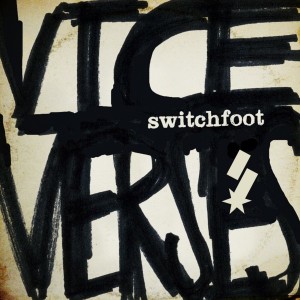 Fontamillas: We recorded 90 songs for Hello Hurricane and chose 12. On this album, we were a little more direct. We wanted to choose 12 to 15 songs and put everything into them. By doing that, we had a more focused recording. You'll see that in the new album. We're more focused and you can see that we put more time into each song. You could see that there's more directness in this recording.
Bonham: How has the addition of both you and Drew Shirley (formerly of All Together Separate) changed Switchfoot's sound and aided Jon Foreman's role as the front man?
Fontamillas: That's key. That's why it was so good that Drew came in to the band. I was tied down to the keys and there was this idea that we really wanted Jon to connect and bring the audience in to the music. We needed to free him up a little bit more and so it's so great to have Drew there to fill in (on guitar) when Jon goes out.
Bonham: That was pretty evident when I saw you play on the Third Day tour. I don't think I've seen Jon connect with a crowd better than he did that night.
Fontamillas: Yeah. Yeah, it's really special when he can connect with the audience. You can see when he does draw them into the music. You can see the audience's eyes. It's really cool to see.
Bonham: Of course, I've seen you smiling while playing for 50 people and I've seen that same smile when you're playing for 5,000 people. It doesn't seem to matter to you.
Fontamillas: (Laughs) You know, I really love doing music. I've been doing it now for almost 20 years. I can't believe I'm able to do this. It's just a blessing. God's been really good.
Bonham: I always felt like your previous bands, especially Fold Zandura, were too creatively advanced at the time for the Christian music industry. Would you agree with that?
Fontamillas: I felt that too, but the idea that you're pushing your limits creatively, that's more important to me. It was something we really wanted to do. People will like it or they won't. It's more about creating music that you enjoy.
Bonham: And don't you get that same flexibility playing with Switchfoot?
Fontamillas: Yeah. They've been really good to say, "Jerome, you've gotta do your thing. You know what to do." They give me a lot of freedom.
Join Whole Notes tomorrow for music news featuring Sanctus Real lead singer Matt Hammitt.
Want to read more from Chad? Check out his sports blog "Inspiring Athletes" or go directly to some of his high-profile interviews and features by clicking on the names below:
Kevin Durant (Oklahoma City Thunder)
Richard Petty (NASCAR Hall of Fame legend)
Andy Pettitte (Retired New York Yankees pitcher)
Albert Pujols (St. Louis Cardinals)

Darrell Waltrip (NASCAR Hall of Fame legend)