Click "Like" to share this with your friends!
Here's part two of Whole Notes' interview with Royal Tailor lead singer Tauren Wells:
Bonham: As a band that feels called to engage the culture, it seems like the song "Control" is directly linked to that message. Does that counter culture message bear more weight coming from a band like Royal Tailor that's comprised of younger guys with a youth-friendly sound?
Wells: I think so. I think people, especially students, look to us as purveyors of the culture because we know what's going on. We have an insight. We know what's cool and what's not. That's a unique place in life. That's why I count it such a privilege to be put on a stage at this time because you only have this window for so long. So we're going to capitalize on this moment that God has called us to and hopefully we can inspire a generation of students to rise out of the ashes of mediocrity and to be the cultural innovators that God has called them to be.
Bonham: With references to Lady Gaga, Kanye West and Katy Perry, were the lyrics of that song meant to be provocative?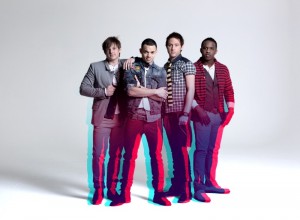 Wells: No, it wasn't really a hit at them. What we're trying to do with "Control" is—this is what happened. We were listening to Top 40 radio on our way into a writing session for this record. A song came on and it was like, "Take your clothes off. Take your clothes off. Take your clothes off." Literally, those were the lyrics, and then even the messages of other artists like Brittany Spears, "Sin Is The New Thing." Hearing all these messages, what we realized was that even outside of their message is how unapologetic they are about bringing their message to the front of people's minds. It seems like the attitude of the church has become, "Well, we're going to take our ball and go home and write worship songs." Do we need those songs? Do we need songs that edify the church? Absolutely! But at the same time, I don't think that we should be unapologetic about our Gospel or unapologetic about things happening that we disagree with in culture. That's what Jesus did. He confronted people, cities, Pharisees. It was the church. It was sinners. It was everybody. He spoke the truth to them, and that's what we're trying to convey with our music—the truth of who Jesus is and the truth of who people are and how we live our lives and navigate our lives according to that truth.
Bonham: Were you aware of Katy Perry's background as a Christian artist when you put that line in the song that references "Teenage Dream?"
Wells: Yes.
Bonham: I just found that line to be particularly interesting as it speaks, somewhat, to her story and to the story of any young person who might aspire to achieve fame or popularity.
Wells: Yep, that's exactly what we were trying to do with that. It is by no means a shot at Katy Perry or any of those artists. If the opportunity was there, we would be friends with those people. Our heart breaks for them and we want them to realize the gravity of what it is that they are doing. They have tremendous influence. They have a tremendous voice to speak to people and when they speak, people listen. If there was any way to get them to say more positive things to inspire people, especially from a biblical viewpoint, then that would literally change the world—literally.
Bonham: How did you guys get discovered?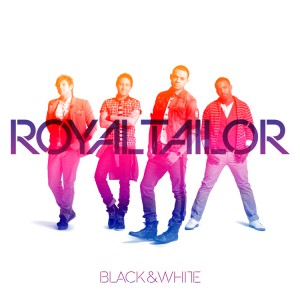 Wells: It was very much playing shows. We played over 300 shows in two years. One of those shows was at the Moorings' church. Leeland and Jack Mooring's parents pastor in Baytown, Texas. So we played a show there and Leeland was actually there. He heard us play and we exchanged numbers and developed somewhat of a friendship over that next year. GMA week came up and Leeland asked if we were going and I told him we weren't able to go. And he said, "Alright, let me call you right back." He called me back and he said, "You can't say know to this. We want you to come to GMA week. We're going to pay for your hotels and introduce you to people." We went there. They put us up. They showed us around town and introduced us to tons of people. They invited us to their listening party for their label, Provident Label Group, and at that listening party, they introduced us to Jason MacArthur, the vice president of A&R and he got our demo and lived with our music for a little while and really liked it and we started talking and now here we are.
Bonham: Even before you told me that story, your voice and the way you speak reminded me a lot of Leeland.
Wells: Well that's very cool. I take that as an honor. We really look up to Leeland and the rest of the guys as artists and definitely as followers of Christ. You're not going to get better guys than Jack and Leeland and Mike.
Bonham: What are some exciting things that have already happened with the album and what are your expectations going forward?
Wells: It's been a great response so far. Our single "Hold Me Together" is climbing up both AC and CHR charts. It's resonating with a lot of people. I think it's ministering to a lot of people that are going through some situations in their lives. We have many records being sold. We feel like the first week was incredible especially since we're a new act. We don't feel like anybody really knows about us yet. Everything's going great. We have a good touring lineup set up through the spring of next year. Everything's looking and we're appreciating the journey and trying to soak it all in.
Bonham: Were you aware of the vacuum that exists within certain stylistic elements of the CHR and Adult Contemporary radio markets and are you happy to be filling that gap and helping diversify the industry?
Wells: Yep. That's exactly what's happening and I think that's what has to happen if the church is going to be the influence in the world that we're called to be. We've got to embrace all different races, styles and sounds. That's what makes a culture beautiful is when it's a mosaic, when it's all of us coming together and being ourselves and being what God's created us to be. We're just fortunate to be a part of an industry that has a great mission.
Bonham: Do you feel like you're part of a new era within the industry?
Wells: I think it's a resurgence, not to say that the Christian industry has been dead, but I think maybe we're expanding the target audience. It is now something that's going to be for everyone of all ages.
To follow Royal Tailor, check the official band site here.

In case you missed part one of this interview, check it out by clicking here.